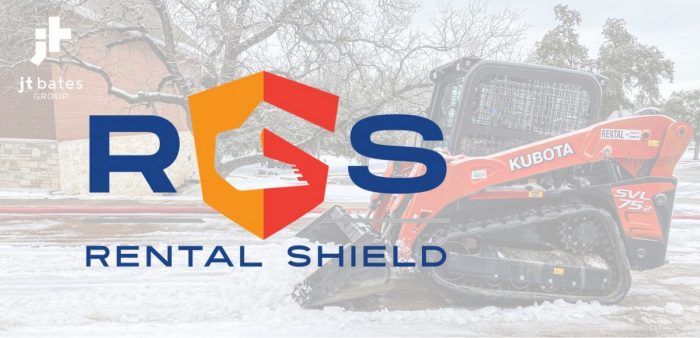 For the past ten years, JT Bates Group has supplied risk management solutions to equipment dealers and material handling equipment dealers across the country. Recently they have broadened their product line to now offer a solution for equipment renters.
Rental Shield supplies renters with short-term equipment coverage so they can obtain rental equipment. Rental Shield also offers smaller rental houses an option to their customers so that they do not have to turn prospective renter away who cannot otherwise obtain insurance.
Here, Jayme Bates, CEO of JT Bates Group, explains why they created Rental Shield.
"The idea came from our customers," said Jayme Bates, CEO of JT Bates Group. "We received phone call after phone call from contractors and individuals looking for equipment coverage. They were being turned away by dealers because they didn't have or couldn't get insurance. This not only hurt the renter, but it also hurt the dealer. Rental Shield™ fills this gap and facilitates rental sales. It's a win-win."
Unlike REP, the all-risk coverage solution only for dealers, Rental Shield is a named peril policy. However, unlike standard named peril policies that only cover fire, vandalism, and theft, Rental Shield protects renters against loss from collisions, falling objects, fire, flood overturns, theft, and vandalism. In addition, all this coverage is given to renters while only requiring a coverage period of 1-week.
What can we say? We love rental. So much so that we published a Digital Rental Guide covering everything you need to know when renting a machine. Check it out here!
"We know with Rental Shield we have created many opportunities for rental sales that weren't possible before," said Bates. "And we continuously look for ways to help our customers grow their businesses."
Renters can apply for Rental Shield online using the link below. Also, JT Bates Group has created Breaking Ground, a platform for equipment news, updates, and education.
Apply to Rental Shield right here https://jtbatesgroup.com/apply-now-rental-shield/.
Tags:
Insurance
,
JT Bates Group
,
Rental