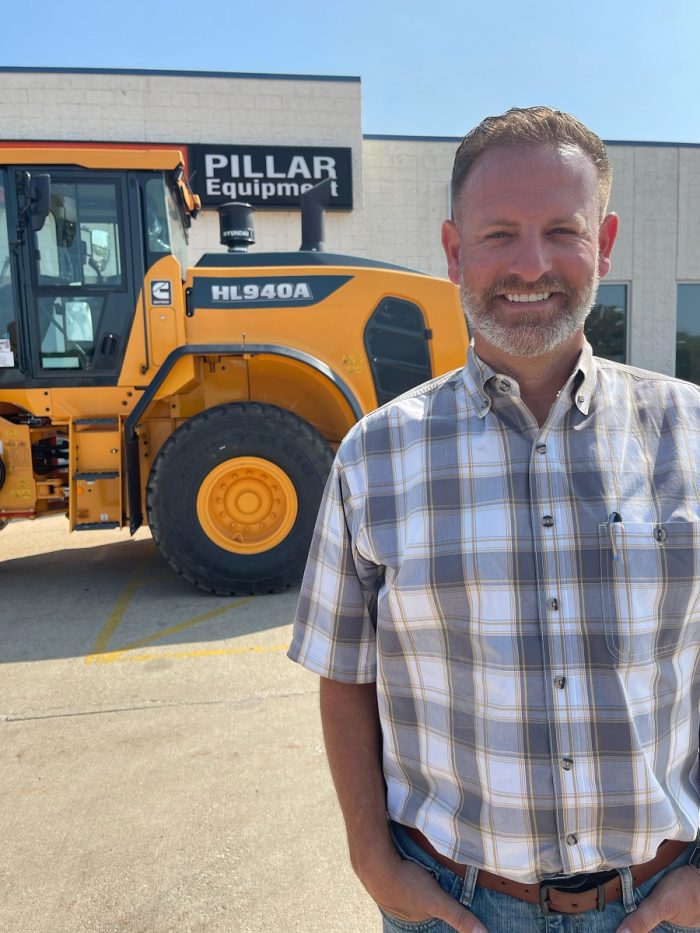 HD Hyundai Construction Equipment-North America recently announced the addition of Pillar Equipment to its North American network of authorized dealerships.
Based in Silvis, Ill, Pillar Equipment will represent the full line of Hyundai Construction Equipment products in Rock Island, Henry, Whiteside, and Mercer Counties in the Quad Cities region of northwest Illinois.
"The Hyundai product line opens new doors to current customers of Pillar Equipment, helps diversify our business, and ensures our continued growth for years to come," said Jason Wentland, owner and founder of Pillar Equipment. "Hyundai products are high quality, reliable, and designed with the end user in mind. Just like Pillar Equipment, Hyundai puts the user first and creates a great customer experience."
As a Hyundai dealership, Pillar Equipment is better positioned to compete successfully in several industry segments, including barge unloading, mining, and heavy earth moving, Wentland said.
The company has grown quickly by successfully serving customers in general construction, agriculture, tree care, public works, and commercial landscaping markets.
Wentland founded Pillar Equipment in 2014 with two other employees. Its most recent expansion was the addition of an 8,000-sq-ft service facility. Wentland credited the City of Silvis for being cooperative and supportive in the dealership's growth and development.
"Hyundai is excited to add Pillar Equipment to our dealer network," said Ed Harseim, district manager for Hyundai. "In less than a decade, Pillar has achieved a prominent position in the competitive Quad Cities market. Jason and his team will apply their experience, energy, and customer focus to help grow Hyundai's presence in a range of important industry segments throughout northwest Illinois."
Including the addition of Pillar Equipment, the Hyundai North American dealer network now comprises more than 80 dealerships operating in nearly 200 locations, offering sales, service and parts. Hyundai delivers regular product and service training to ensure dealer partners are able to provide top-caliber support to meet the growing business needs of Hyundai Construction Equipment customers.
You love dealer news. Can't get enough, right? Well, click here for more. Like, lots more.