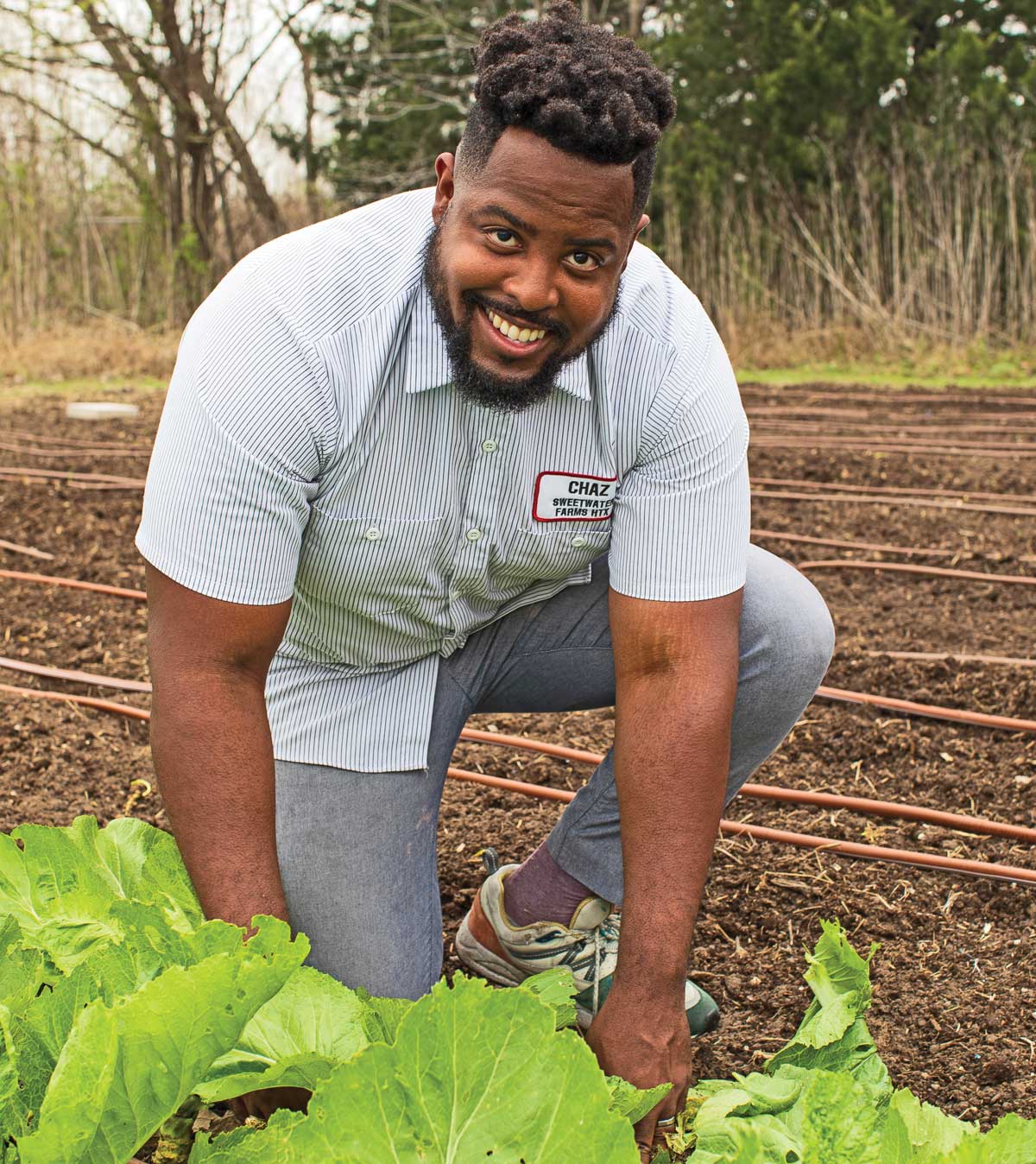 Chaz Daughtry grew up around ambitious, generous people. His mother founded several successful nonprofits and demonstrated the power of kindness, so it was no surprise when Daughtry decided to follow in her footsteps. Holding degrees in agriculture and economics from Texas A&M University, Daughtry took his passions and turned them into a career.
With the help of volunteers, friends and a brand-new Bobcat compact tractor, Daughtry is taking the Houston agriculture scene by storm.
From Urban Garden to Urban Farm
Daughtry founded Sweetwater Farms HTX in 2014, in an effort to help residents in the community by providing fresh produce. The farm works hand-in-hand with the Texas Women's Empowerment Foundation (TWEF), which was founded by his mother Deavra Daughtry in 2002.
"TWEF started an urban garden to get produce to people," Daughtry says. "We are located in a food desert, which means that people don't have easy access to fresh produce or grocery stores."
Community members loved the garden and the access to fresh food so much that Daughtry decided to expand it into an official farm. Sweetwater Farms HTX was formed and has been one of the only farms in "the loop" of Houston ever since.
A Positive Community Influence
Sweetwater Farms HTX promotes STEM and agriculture to local youth by providing opportunities to help on the farm. They grow seasonal vegetables like collard greens, okra, peppers and more. The experience introduces them to the farming process and familiarizes them with an industry they may not have previously known much about.
"I want to show kids the opportunities in agriculture," Daughtry says. "It's not just getting your hands in the dirt, it's also things like science and technology."
It's also important to Daughtry to show kids that farming can be cool.
"I grew up loving horses and agriculture, and people thought I was the weird kid," he says. "I want to show kids that you can wear skinny jeans and still farm. You can drive a tractor in Nikes."
The farm, which sits on 6 acres of land, offers employment opportunities to students. This presents a way for them to get involved in the community and also make money.
The farm brings produce to the farmer's market and sells ingredients to local restaurants. This introduces the student employees to another opportunity to see how their work can affect the community.
"We'll have the kids deliver the okra, for example, to a restaurant," Daughtry says. "And then some restaurants have private events where we get to taste the freshness of our food. It's cool to see the kids experience that."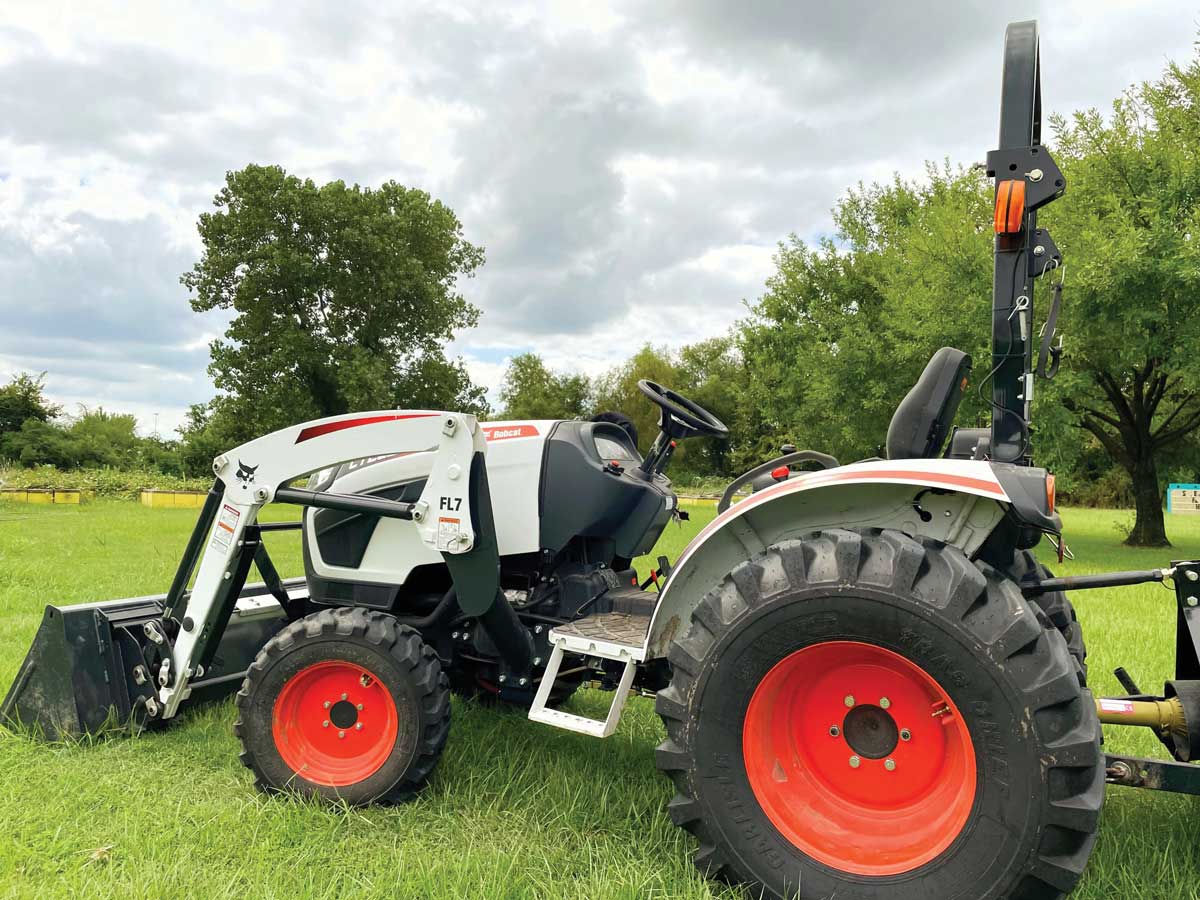 Daughtry uses a Bobcat CT2025 compact tractor to accomplish many tasks around the farm — from tilling the ground to laying soil and compost.
Boosted by a Bobcat Compact Tractor
When the farm started to grow, Daughtry decided it was time to invest in a larger piece of equipment. After doing plenty of research, he landed on a Bobcat CT2025. This compact tractor is common on small farms, ranches and acreages. It has plenty of the features that Daughtry was looking for when he made his selection.
"I researched for almost two years," Daughtry says. "I visited tons of dealerships, and the closer I got to making the purchase, Bobcat took the best care of me. My grandfather knew about Bobcat skid steer loaders, so I knew it was a good company."
Besides the tractor being easy to operate, Daughtry says that one of the other key factors in making his decision was the company's dedication to innovation.
"Bobcat is committed to putting research and development into agriculture and tractors," he says. "Tractors are new to Bobcat, so I thought it was a nice fit that we both have the opportunity to grow together in the agriculture industry."
Daughtry uses the compact tractor to accomplish many tasks on the farm. From tilling the ground to laying soil and compost, it comes in handy for just about any project.
"I would have had to hire someone to keep coming out to cut the undeveloped acres on our lot," Daughtry says. "Now I can do that myself. The same goes for cutting logs and laying wood chips. I use it for everything."
He purchased a front-end loader for the tractor, as well as a tiller and a rotary cutter attachment to make the most of his tractor.
The Future of Sweetwater Farms HTX
Daughtry has big plans for the future of the farm. He hopes to add a forklift attachment to his fleet, which would make the compact tractor even more versatile.
He hopes that the program will grow even more, providing more opportunities for the community.
"I see us being one of the biggest agricultural features in Houston," Daughtry says. "I want to grow all year round and continue doing farmer's markets and providing local, fresh ingredients to chefs."
Most of all, Daughtry says that he wants to continue being a positive influence on the youth of Houston.
"They help us, and we help them," he says. "We'll keep growing together."
Dan Riddle is marketing manager – product planning at Doosan Bobcat North America.
Tags:
Bobcat Co.
,
Contractor Profile
,
January 2021 Print Issue