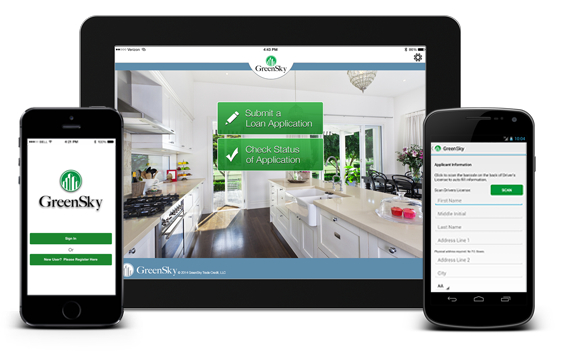 GreenSky is working with contractors to boost their businesses by offering instant financing via mobile devices.
GreenSky serves customers ranging from the world's largest and most demanding businesses, to small and medium businesses, and consumers nationwide and is recognized for its ability to provide customized credit solutions that enhance sales.
Those who partner with GreenSky are able to give their customers fast financing at the point of sale for design, remodels, roofing, HVAC, siding, solar panel installs, electrical, decks, patios and more. The company is a leading paperless point of sale payment and credit platform for online, mobile and offline transactions.
By using GreenSky's payment and credit platform merchants can realize increased sales and close rates by giving their customers access to instant promotional credit at the point of sale. Thousands of merchants, including The Home Depot, take advantage of GreenSky's paperless apply and buy funding platform to increase sales and get funded faster.
Customers can apply via phone, online or with GreenSky's mobile app and to-date, the company has originated more than $2 billion in funding for its merchants' customers and is one of the fastest growing companies in America. GreenSky works with financial institution partners to instantly originate and service consumer loans for customers of our merchant network in all 50 states.
GreenSky's patent-pending application and funding process is the fastest in the industry. The solution requires no integration and no change from how merchants take payments today. For consumers, the process is simple and easy. GreenSky helps them realize their dreams by offering flexible terms, convenient payment options and no prepayment penalties.
Tags:
Financing
,
GreenSky
,
The Home Depot