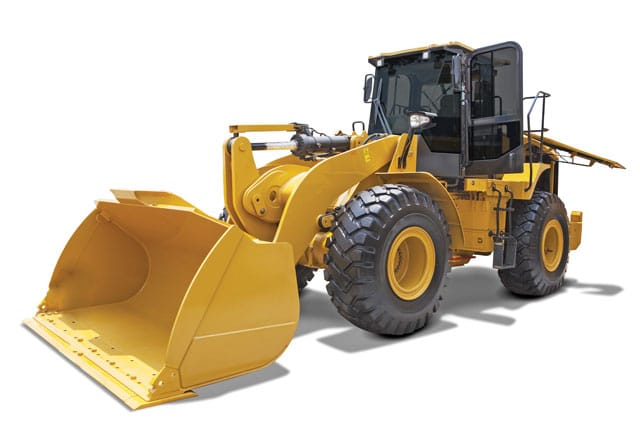 Imported equipment is defined here as engine-driven products that are made overseas — perhaps a product type not available from United States manufacturers. Something one might have spotted at a trade show or in the pages of this magazine. That's what we're talking about.
Digging into a Little History
For years there have been products from overseas that made their way to the United States and over time are sold and used quite effectively. Mini excavators come to mind. Rarely spotted in their early years — they've now become well accepted and are seen on jobsites all over. Who would have thought — way back then — what useful products they would grow up to be? Looking back to their beginnings we can expect that early purchasers of these took a bit of a chance upon buying one and likely suffered some teething pains and not necessarily with the machines themselves. So, assuming that a particular product you've got your eyes on is of interest, we'll be looking here at what is required of the importing business to ensure a long and healthy life for all.
Current Times and Some Possibilities
More specifically we'll review some of the crucial needs one must keep in mind before laying out hard-earned money for such pieces of equipment. In fact, a few current products might come to mind such as compact wheel loaders, material carriers/dedicated dumpers and specialty mowers that are making their way to the United States and perhaps a smaller category consisting of pumps and generators, yard tools and concrete tools that look to be good values.
The Two Basics
Any sort of discussion must start with service parts availability, and the absolute need for a full commitment to having these nearby — as in somewhere in the United States. And not just a few choice items but a full menu of every part number listed in what must be a complete parts manual that anyone can use to readily identify and then quickly order from as the need arises.
Many are the disappointing stories and failed product offerings from companies that did not comply with this fundamental need. The parts will range from critical major operational items to even simple parts that, although low cost, are needed for the operation of the product. In some cases it may mean special fluids that are common in the home country but are not in the United States.
 One does not wish to hear: "Gee. No one ever ordered one of those before." The second critical need of course would be for service support — both information as well as human assistance available readily for diagnosing any sort of problem causing the product to not behave properly. One would expect a fully translated English language manual and perhaps more importantly the name of that someone who is standing by patiently and is very familiar with the product and passionate about keeping all his offspring on the playing field every day.
 One does not wish to be hearing: "Gee. That's a good question" when in the middle of trying to get a machine back into service. One desires and needs both help and answers at these critical times.
Government Assistance Comes into Play
Surprisingly, there are actually two areas where one can look to the government for assurance that a particular piece of equipment is OK for proper usage in the United States. The first is any and all regulations that would apply to the complete machine, which could be quite different than what applies in the country of origin.
The official term for achieving this is homologation which means that a product has been fully checked and certified for official and legal use in the respective country. It's more so a requirement for the larger equipment. As a potential purchaser, be sure to ask questions of the supplier as to what has been done before the very first machine had ever been imported and be sure that there are no issues now that they are being offered commercially in America.
 One does not wish to hear: "Huh! We didn't know we needed to do that." The second is in regards to emissions compliance for the engines, and these days there are considerable protections in place for ensuring this. But there are also cases where machines have been imported with non-compliant engines, and it is the prudent purchaser who asks some probing questions on this topic early on, as well as regarding who would be liable if any violations are found or might develop. EPA and CARB penalties can be substantial. And keep in mind that this includes the seller of said engines having a ready supply of emissions required parts at all times as required by law.
 One does not wish to hear: "Wow! We thought the engines were just fine," as the EPA is knocking on the door to seize one's machine.
Basic Business Expectations
Purchasers in the United States expect a warranty as a standard part of the offering with most things that they buy, but it's helpful to realize that in many countries this is not a standard offering at all. When a company decides to sell products here, just the term itself might be quite foreign to them. This would be another area to ask some probing questions and gain some understanding as to where the manufacturer stands on warranties. A good time to have a close look at this document would be before putting down some of that hard-earned money. A confident company would be comfortable in giving you a current copy without any hesitation.
On the general documentation side of things — with all the electronic means of producing them nowadays — one should expect that full sets of all the necessary and required ones have been produced and are available with the product — in standard U.S. letter sizes, thank you. It is reasonable to expect that replacement sets are readily available on the U.S. website.
A Simple Pre-Purchase Strategy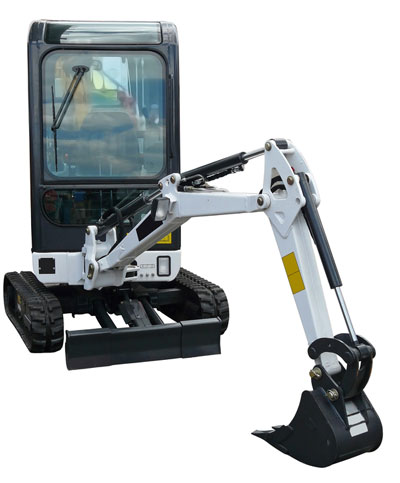 So what might be a practical way to further turn some of these ideas into an action plan? Here are my suggestions:
First: On that critical parts issue, a simple test can easily be done. Get a hold of a parts book. Pick out 10 disparate items. Place a "sample" order and see just how complete the fill rate is. The numbers won't lie, no matter what the language is.
Second: On that critical support issue, a direct personal evaluation is helpful to determine just how passionate the individuals you're dealing with are about their product and taking care of you as a customer. It takes a lot of dedication to sell something successfully in any new market — with the United States being a particularly challenging one — and if you're not seeing some excitement, be realistic about what can be expected post-sale. Talk directly to the key individual. Ask about some problems they've run into. A candid response is what you're after. Don't be surprised if there have been a few surprises. That's not uncommon at all.
Finally: Evaluate the likelihood for a long-term commitment to the product line and market which would include ongoing product development. Anticipating that the purchase and operation of a specialty piece of equipment has been a successful endeavor — a satisfied user would wish to maximize every possibility for further usage and finding new applications. This evaluation you'll have to do based on your own experience and sense for things.
Remember those early mini excavators crawling around worksites that looked like babies compared to the big machines? They're essentially all grown up now — in terms of usage anyway — and happy owners are quite pleased to have learned just what they're capable of as they count on their contributions every day. Happy and successful shopping.
John Fischer is a freelance writer for Compact Equipment.
---
Labor Shortage Struggles
Seventy Percent of Contractors Are Having a Hard Time Finding Qualified Workers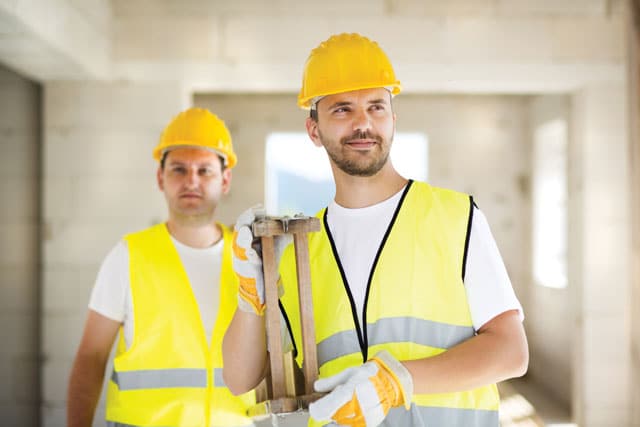 A vast majority (some 70 percent) of construction firms report they are having a hard time filling hourly craft positions that represent the bulk of the construction workforce, according to the results of an industry-wide survey released by Autodesk and the Associated General Contractors of America. Association officials said that many firms are changing the way they operate, recruit and compensate but cautioned that chronic labor shortages could have significant economic impacts absent greater investments in career and technical education.