FleetWatcher introduces its Dynamic Yield Calculator (DYC) which automatically determines mat thickness and project yield, enhancing efficiency and slashing waste. This new functionality accounts for materials on hand and en-route, paver speed and more, and integrates it with data from the scale tickets, KPIs and other project information to determine when the project will be completed, and how much material is needed to do so.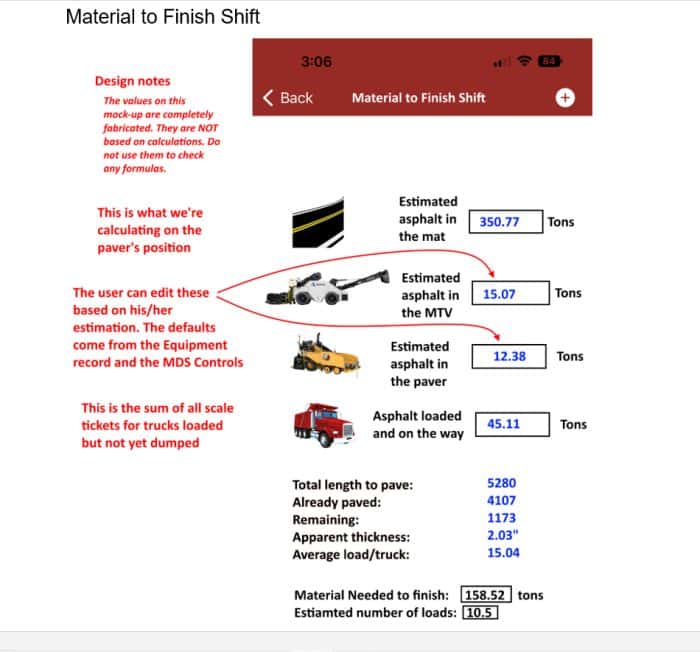 Variables such as material density, width, and length can be adjusted to reflect actual project parameters. Users can quickly see tons laid, linear feet paved, square yards paved and mat thickness. The program also shows tons en-route, projected linear feet, projected square yards and projected mat thickness of inbound materials. Accurately determining material requirements can greatly improve planning, and slash waste, providing instant savings to the project.
With this new functionality, contractors can control mat thickness to ensure that they are not applying more (or less) materials than specified; and they will know exactly how much material is required to finish the project, so they can avoid ordering more material than required for completion. In addition to more accurate "last batch" ordering, DYC allows contractors to avoid keeping the asphalt plant operating in case extra materials are needed to finish. These costs avoided can add up quickly and enhance the project's bottom line.
"Customers who have tried Dynamic Yield Calculator found it easy to use and were pleased with the immediate reduction in wasted tonnage and plant time," said FleetWatcher Founder Larry Baker. "We're unlocking the value within the data to eliminate guesswork and allow contractor to better plan their projects."
FleetWatcher, the industry leading telematics platform designed specifically for paving contractors, continues to evolve, and add new functionality. In addition to Dynamic Yield Calculator, the company has integrated with the most popular software programs, and continues to do so, allowing contractors to use their data to run their business more efficiently and more profitably. 
We'd love to keep in touch! Check us out on Facebook, Twitter and LinkedIn!
Tags:
FleetWatcher