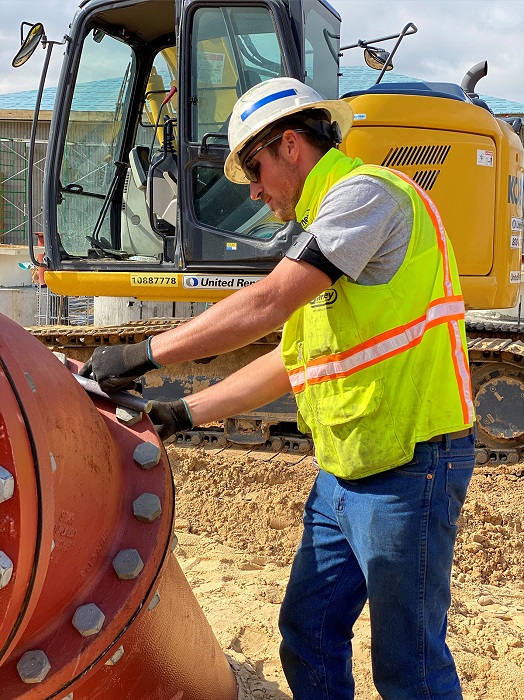 Examinetics, a leading provider of workplace safety compliance services, just announced a strategic investment in Kenzen, innovator of a wearable device to reduce workplace injuries by providing continuous temperature monitoring of workers. Examinetics is a portfolio company of Freedom 3 Capital.
Examinetics President and CEO Paul Fenaroli stated: "Examinetics is committed to working with our clients to keep America's workers safe, healthy and productive. As the nation's leading provider of occupational health solutions, we see wearable technologies as the next phase of protection for employees. Kenzen has developed and tested an elegant solution for real-time employee safety through the detection of heat stresses to the body. This is the first of what we expect will be several investments in the wearable technologies space in the upcoming years."
In addition to the investment, the companies have entered into a marketing agreement under which Examinetics will introduce Kenzen technologies to its clients. "As a leader in the field, we have a responsibility to bring our clients new and emerging solutions that we believe advance their employee health and safety goals. With over 3,000 clients nationwide, we have the reach and access to health and safety executives in substantially every industrial sector," said Fenaroli.
Have questions about protecting your crew during the current pandemic? Check out our COVID-19 microsite for more resources from cleaning equipment to wearing the proper PPE.
Kenzen Co-Founder and Chief Commercial Officer Heidi Lehmann added: "The Kenzen solution is gaining momentum. This alliance with Examinetics will broaden the team of safety experts who can work closely with clients to train teams and onboard employees to the technology before work heats up this summer."
As climates get more extreme, heat stresses to workers — which can lead to serious injury — are on the rise. Heat affects the worker's health and productivity and a company's safety and financial results. Safety professionals increasingly want real data to predict and prevent heat issues, while protecting workers' personal health privacy; the Kenzen solution is designed to provide both.