EquipmentWatch, the industry standard for ownership and operating cost data, announces the introduction of light duty truck models to its Rental Rate Blue Book and Internal Charge Rate products.
The update represents the vast majority of truck manufacturers and models found on any given construction site, including Ford, Chevy, Dodge, Nissan, Toyota and more.
The addition of light duty trucks fulfills a long-time request from EquipmentWatch customers. To ensure the highest quality standards, the EquipmentWatch analyst team sought out the most respected truck database in the market: The Truck Blue Book from Price Digests. Recognized as the standard for truck specs and values since 1928, the Truck Blue Book provided critical specs such as MSRP, horsepower and ton rating.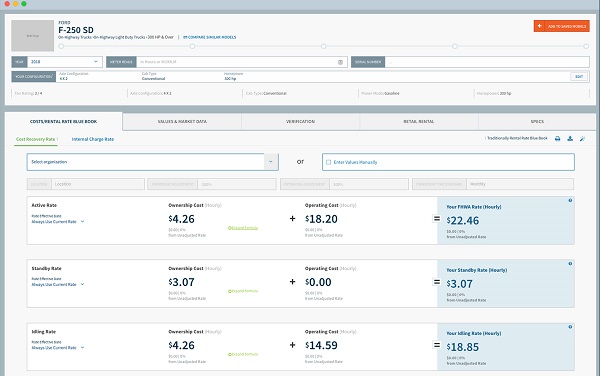 "Our customers have been asking us to add light duty trucks to EquipmentWatch for years," said Elise Gregory, senior industry analyst, EquipmentWatch. "We aim to have the most comprehensive database of construction equipment anywhere, and by adding on-highway truck models to the product, our users now have access to data that clearly represents actual models in their fleet."
Available online only, on-highway truck models can be leveraged in both the Rental Rate Blue Book for extra work reimbursement, and in the Internal Charge Rate calculator to determine asset-specific ownership and operating rates for estimation and internal rental purposes.
Tags:
EquipmentWatch