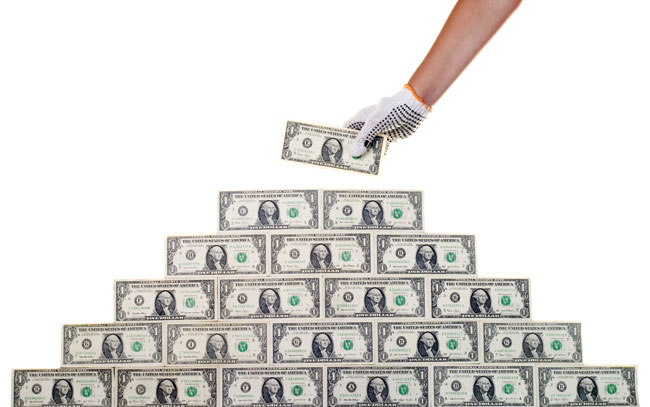 It was a good week for the $827 billion equipment financing sector based on a pair of reports from the Equipment Leasing and Finance Association.
On July 22, the Equipment Leasing & Finance Foundation released its July 2014 Monthly Confidence Index for the Equipment Finance Industry (MCI-EFI) and on July 24, ELFA released its Monthly Leasing and Finance Index (MLFI-25).
The MCI-EFI reports a qualitative assessment of both the prevailing business conditions and expectations for the future as reported by key executives in the industry. Overall, confidence in the equipment finance market is 61.4, unchanged from the June MCI-EFI.
When asked about the outlook for the future, MCI-EFI survey respondent Adam D. Warner, President, Key Equipment Finance and Chairman of the Equipment Leasing and Finance Association (ELFA), said, "I don't believe that the dramatic contraction of the U.S. economy in Q1 should be blamed on winter weather. There are underlying concerns by businesses and consumers that real unemployment has been too high for too long and not enough of the federal incentives are around job creation. Additionally, the federal government's inability to collaborate on growth initiatives is having a lasting toll on confidence."
When asked to assess their business conditions over the next four months, 28.6 percent of executives responding said they believe business conditions will improve over the next four months, up from 23.5 percent in June. 68.6 percent of respondents believe business conditions will remain the same over the next four months, down from 70.6 percent in June. 2.9 percent believe business conditions will worsen, down from 5.9 percent who believed so the previous month.
Of the respondents, 25.7 percent believe demand for leases and loans to fund capital expenditures (capex) will increase over the next four months, up from 17.6 percent in June, 68.6 percent believe demand will "remain the same," down from 79.4 percent and 5.7 percent believe demand will decline, up from 2.9 percent in June.
When looking at access to cpaital to fund equipment, 25.7 percent expect more access to capital to fund equipment acquisitions over the next four months, down from 26.5 percent; 74.3 percent expect the "same" access to capital to fund business, an increase from 73.5 percent. No one expects "less" access to capital, unchanged from the previous month.
When asked, 37 percent of the executives reported they expect to hire more employees over the next four months, a decrease from 44 percent in June, 60 percent expect no change, up from 50 percent last month and 2.9 percent expect fewer employees, down from 5.9 percent.
For more information from this report, visit elfaonline.org/News
The ELFA MLFI-25 reports economic activity from 25 companies representing a cross section of the equipment finance sector, showed their overall new business volume for June was $9 billion, up 5 percent from new business volume in June 2013.  Month over month, new business volume was up 30 percent from May. Year to date, cumulative new business volume increased 3 percent compared to 2013.
Receivables over 30 days decreased from the previous month at 1.6 percent, and were up from 1.4 percent in the same period in 2013. Charge-offs were unchanged for the third consecutive month at an all-time low of 0.2 percent.
Credit approvals totaled 80.1 percent in June, an increase from 76.1 percent the previous month. Total headcount for equipment finance companies was up 1.0 percent year over year.
"New business volume shows steady year-over-year growth as businesses continue to invest in plant and equipment," said ELFA President and CEO William G. Sutton. "It remains to be seen whether and to what extent the Fed's recent stance toward a gradually tightened monetary policy and resultant increase in short- and long-term rates in the coming months is providing a stimulus for this rise in capital expenditure (CAPEX)."
"Although May's MLFI showed a modest decline in new business volume, most industry experts would have expected the stronger results reported in June. In reviewing the MLFI year-over-year comparison, all of the quarter results are strongest in the last month of each quarter," said Edward Dahlka, President, Cole Taylor Equipment Finance. "Two things need to happen to help our industry grow and prosper. The Fed needs to let interest rates rise (which favors a fixed rate product) and lenders need to remain firm on credit quality. The equipment finance industry has a strong marketing culture and most of us believe that if we continue to see even a modest increase in capital expenditures our industry could enjoy a stronger increase in new business volume over the last two quarters. Let's all hope that happens."
The MLFI-25 is the only index that reflects capex, or the volume of commercial equipment financed in the U.S.
Tags:
ELFA
,
equipment
,
Equipment Leasing and Finance Association
,
Financing
,
leasing