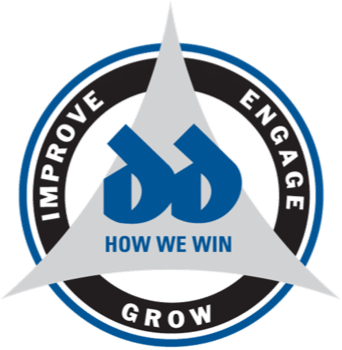 Douglas Dynamics, a leading manufacturer of snow and ice control equipment, has released a series of articles for snow contractors and business owners. The collaboration with the Snow & Ice Management Association (SIMA) is featured in the Winter 2022 InFocus special edition of Snow Business magazine, and provides crucial resources to help snow professionals grow their businesses and improve operations. 
"For us, it's about equipping people with the tools they need to do their jobs more efficiently and effectively," said Andy McArdle, Vice President of Marketing — CSI at Douglas Dynamics. "This resource was the perfect opportunity for us to give readers practical and helpful advice on a wide range of industry-relevant topics. We hope the insight will start the right kinds of conversations and help create the momentum needed for business owners to take things to the next level."
The Winter 2022 InFocus edition is available now, and includes topics such as:
Growing your business
Choosing the right equipment
Bidding competitively
Deciding which growth strategy is right for you and your company
Partnering with sub-contractors
Knowing how and when to use data
Providing the best performance with maximum efficiency
Douglas Dynamics is widely recognized for its thought leadership within the snow and ice industry. For those seeking additional advice or related content, Douglas Dynamics offers resource articles for each of its brands: WESTERN, FISHER and SnowEx.
To view the Winter 2022 InFocus issue in its entirety, click here. For more information on Douglas Dynamics, visit www.douglasdynamics.com/.
We'd love to keep in touch! Check us out on Facebook, Twitter and LinkedIn!
Tags:
Douglas Dynamics