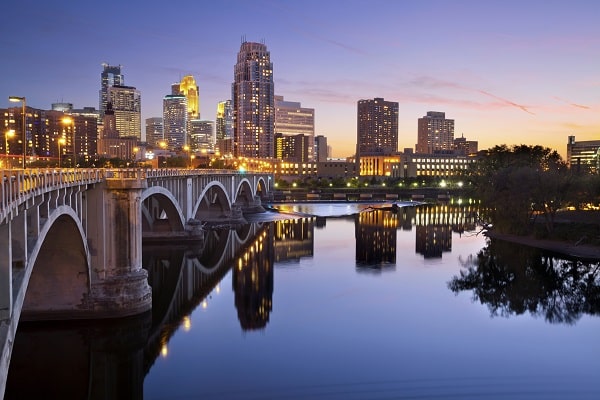 Doosan Bobcat, a global leader in the compact equipment industry, officially announced the opening of a new Global Collaboration Center in downtown Minneapolis, Minn. The center will house some elements of the company's global functions and provide a central meeting location to allow those teams to work closely to accelerate innovation and collaboration.
This news follows Doosan Bobcat's recent announcement of a global organizational structure and the appointment of global function leaders.
"The Global Collaboration Center will further advance the pioneering spirit of Doosan Bobcat by paving the way to new levels of innovation and success," said Doosan Bobcat CEO Scott Park. "Our future is exciting, and the collaborative nature of the center will move us farther and faster."
The Global Collaboration Center is in downtown Minneapolis at 150 South Fifth Street, Suite 500, in the 150 Tower building of Fifth Street Towers. The 10,600-sq-ft office space provides a collaborative, innovative environment and features open work areas with modern finishes and a variety of workspaces. In addition, the Global Collaboration Center has six meeting and conference rooms with AV packages, along with a team room, huddle areas, community space and a hospitality area for guests.
The center's downtown Minneapolis location was selected due to its convenience and ease of accessibility for global employees and visitors via the nearby Minneapolis-St. Paul International Airport, which offers convenient flights to major U.S. and international cities. In addition, the center is within a short drive or quick flight from Doosan Bobcat's North America headquarters in West Fargo and other facilities in North Dakota.
CEO Scott Park is enthusiastic about the center's location, as he believes it will provide a greater connection to new skill sets and top talent to complement the company's current teams.
"Minneapolis has long been recognized as a hotbed of technology and engineering talent," said Park. "We're excited for Doosan Bobcat to become a part of this vibrant community and contribute to its innovative spirt with our growing team of professionals."
Tags:
Bobcat
,
Doosan Bobcat