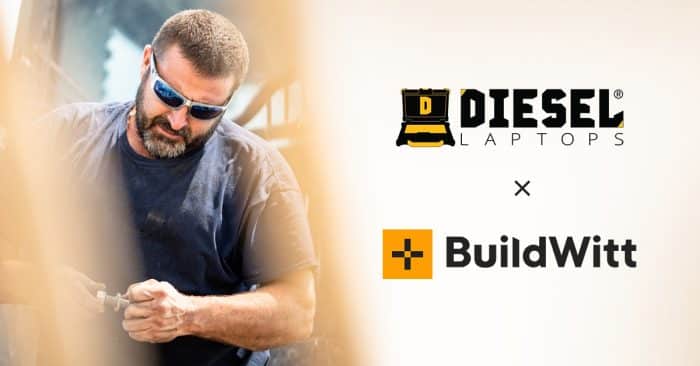 Diesel Laptops joins BuildWitt to help solve the workforce issues the construction industry is facing. With a dwindling recruiting pool, companies can't keep crews fully staffed to meet demands, and the problem is only growing with time.
Diesel Laptops and BuildWitt will combine their resources to bring awareness to the issue and help companies access solutions to meet their specific needs.
Diesel Laptops provides repair efficiency solutions for commercial truck and off-highway equipment repair facilities. They do that through diagnostic tools, repair information, parts catalogs, diesel technician training, and remote diesel technician assistance.
"BuildWitt has the same mindset as Diesel Laptops. The industries we serve both need help, and together our organizations can positively impact our customers," says Tyler Robertson, CEO of Diesel Laptops.

Since 2018, BuildWitt has been addressing common workforce problems by providing media and marketing services to companies in the Dirt World (i.e., infrastructure, earthmoving, utilities, site work, demolition, mining, materials, heavy equipment dealers, and supporting vendors). In 2022, BuildWitt launched a training platform with over 400 microlessons. The company's next step is establishing partnerships with other organizations driven by the same mission.
"We've been fans of Diesel Laptops for years. They've built a large company in only a few years, and one of their success factors was their focus on training. As they expand into the offroad market of heavy civil and mining, we see them as a perfect partner to bring better training and equipment management to the industry," says Dan Briscoe, President of BuildWitt.
Using their combined resources and individual platforms, Diesel Laptops and BuildWitt will reach tens of thousands of individuals and companies in the construction industry affected by the workforce shortage.
BuildWitt has identified six primary causes for the workforce shortage: aging workforce; individuals choosing college instead of trades; record demand for infrastructure; fierce competition for workers from other industries; poor perception of blue-collar work; and different mindsets and desires among today's younger generation.

The company will strategize with each new partnership to address one or more of the specific root causes of the workforce shortage.
"We don't claim to have all the answers or solutions. What's missing isn't an effort or intent to solve the workforce problem—instead, it's a cohesive effort," says Aaron Witt, CEO of BuildWitt.
We'd love to keep in touch! Check us out on Facebook, Twitter and LinkedIn!