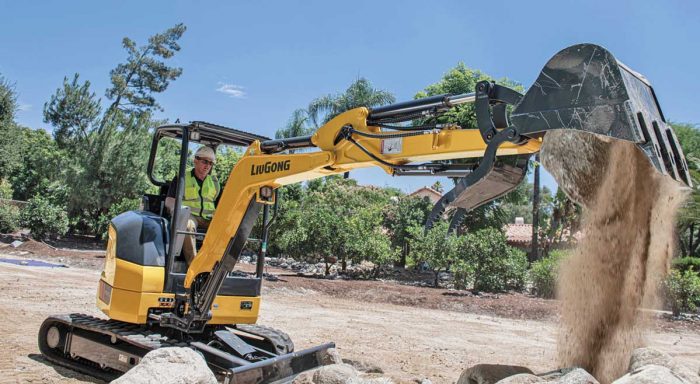 Pacific Coast Iron Inc. is the latest West Coast construction equipment dealer to join the rapidly expanding LiuGong North America dealership network. Pacific Coast Iron leaders said they partnered with LiuGong to continue selling premium construction equipment at a fair market value.
"We wanted to provide our customer base with the latest market products that are both affordable and reliable," said Pacific Coast Iron Marketing Manager Kami Louis.
Pacific Coast Iron is a national heavy equipment dealership located near Sacramento, California. Established in 2013, the business brings a decade of experience buying and selling heavy equipment to the LiuGong dealer lineup, along with a wealth of relationships with dealers, buyers and other industry stakeholders. Pacific Coast Iron has grown tremendously over the last few years, from having only a handful of clients to currently servicing hundreds of customers worldwide that continually list machines through their dealership.

LiuGong North America President Andrew Ryan said their growth is a testament to the excellent reputation Pacific Coast Iron has in the region, and it will be integral to expanding the LiuGong footprint across North America.
"We are always seeking out reputable dealers to join our network and expand our reach in key markets across the country, and Pacific Coast Iron fits the bill," Ryan said. "We're looking forward to working together to mutually grow our businesses and impact throughout the region."
Pacific Coast Iron is headquartered in Placerville, California with an additional branch location further south in Jackson. The dealership serves the construction industry across California and Western Nevada for rentals and service and provides sales worldwide. For more information on the company, visit https://pciheavyequipment.com.
We'd love to keep in touch! Check us out on Facebook, Twitter and LinkedIn!