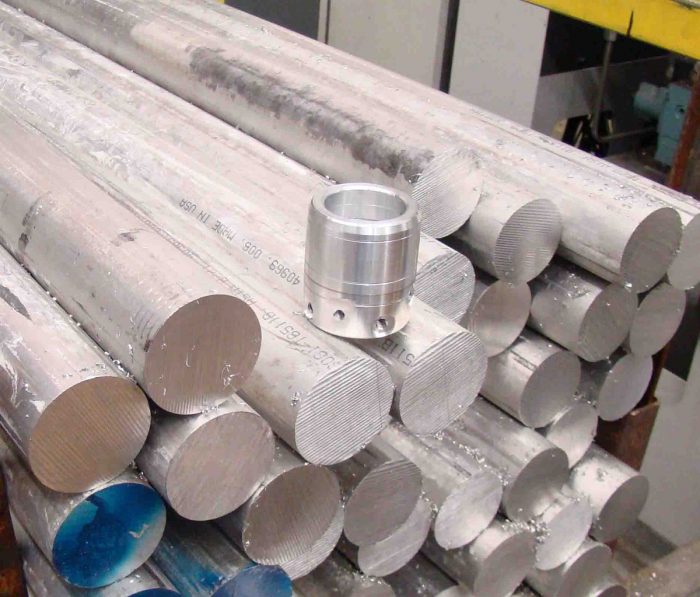 By Gary Manske, Sales and Marketing Director at Dakota Micro Inc.
Dave Turin, star of the hit Discovery TV series Gold Rush: Dave Turin's Lost Mine, partnered with Dakota Micro to install rear-view EnduraCam cameras on his service truck.
While some trucks come equipped with rear-view camera systems, Dave's truck — as with many other service vehicles — did not. The problem was his rear-view mirror view was completely obstructed and his side-mirrors couldn't see directly behind him, leaving him prone to collision. That's a problem.
According to carsurance.net, one of the most common causes of truck accidents is "improper surveillance of surroundings." Yet, this can so easily be avoided with an aftermarket rear-view camera system.
Turin sums the main benefit of safety with the Dakota Micro camera system by saying: "So we work around a lot of camera folks, and they've never been around big equipment, and they get used to a back-up horn. They don't even hear them anymore . . . So, for me to have this camera really is about safety. Cause right here [behind service truck], with my mirrors, I probably couldn't see somebody." – Dave Turin
Watch Dave Turin's full testimonial below.
The two primary benefits of installing a rear-view camera system are to:
1. Improve Safety – reduce number of accidents on the job site from blind spots. See what you've been missing with a Dakota Micro camera system.
2. Enhance Efficiency – no more need for a spotter or getting in and out of your vehicle/equipment to see progress. See activity real time. Nate Clark, mechanic for Dave Turin also installed Dakota Micro cameras on his service truck and speaks to this factor. "Man, I tell you what, it's nice. You know, especially with these big trucks with a big bumper on them, you can't really tell exactly how close you are . . . Now with this, you back right up to it . . . It's a helpful tool." – Nate Clark
What makes Dakota Micro EnduraCam cameras different?
1. Lenses
Our lenses are built to operate in the harshest environments. They feature:
Triple-hardened glass — resist scratching and scuffing and static buildup (which attracts dust), meaning a better view in harsher environments.
Auto-focusing — focus past debris for an unobstructed view.
Auto-darkening — infrared lights that turn on automatically in low- light conditions to work longer into the night or earlier in the morning hours.
Photogray — like transitions lenses on eyeglasses, these photogray lenses darken in bright light conditions so you don't just see a white-out on your screen.
2. Camera Body
Dakota Micro EnduraCam cameras are carved from a solid billet of anodized aluminum. What does this mean? It means they're super durable. Cast or molded metals are prone to breakage, especially in cold conditions. And plastic camera bodies are weakened in heat, cold, and sunlight. Steel cameras — while hardy — are expensive and rust when scratched. In contrast, we use anodized aluminum, so it won't rust when scratched or corrode when exposed to harsh elements or to caustic environments.
3. Cables
We offer silicone-blend cables. The benefits? They remain flexible in heat and cold conditions. Many manufacturers use PVC- jacketed cables, but they become rigid in the cold and degrade in the heat. This can cause small breaks in the jacket which allow water and particulates to penetrate and compromise the cables.
And if cables aren't your style, then we've also got wireless solutions. Plus, we offer adapter cables to retrofit in to existing third party monitors. This is a great solution to save space and money by plugging in to your existing monitor.
4. Durability
Cameras on heavy equipment need to be able to take a beating. That's why the IP (ingress protection) and IK (impact protection) ratings matter. Our EnduraCam cameras have the highest IP69 and IK10 ratings. IP69 cameras are the best suited for outdoor applications because it's completely dustproof and waterproof (plus can be submerged indefinitely) and holds up to high pressure power washes without breaking.
IK10 (highest rating) withstands the highest impacts without which your camera risks breaking from everyday heavy equipment use. Exactly how hardy are the Dakota Micro cameras? Dave Turin and his team test the limits in this "Can We Break It" video.
5. Repairable, not Consumable
If your camera does break, it's nice to work with a camera company that offers repairs. This is unique in the industry. Often cameras are considered consumable. If you break it, you buy a new camera. But Dakota Micro offers repairable components that could save you lots of money over the lifetime of your product.
Conclusion
Not all camera systems are equal. Dakota Micro engineers the hardiest back-up camera on the market. Working on a heavy-duty jobsite requires a heavy-duty camera. And if you don't take our word, then take Dave Turin's testimonial.
Tags:
Dakota Micro
,
Dave Turin