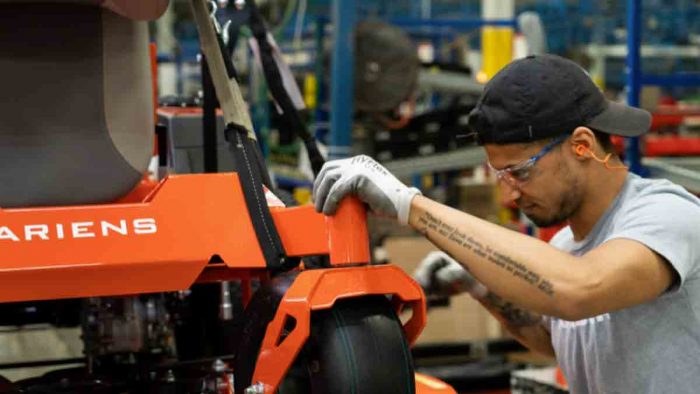 Several industries in the United States are facing labor shortages and the outdoor power equipment industry is no different. Despite signing and attendance incentives, increased pay and childcare support, AriensCo is facing challenges due to a lagging post-pandemic workforce.

Over the last decade, AriensCo has worked to provide a more modern, safe and clean manufacturing environment for its employees and recently built a childcare center in Brillion, Wisconsin, to support them. The company routinely pays in the 90th – 100th percentile for the labor force it draws from in the state. AriensCo is looking to hire a variety of workers, including welders, assembly workers, machinists and more — in fact, every position in its manufacturing operation currently has openings.

"We've done a tremendous number of things to make our community better," Dan Ariens said. "We're actually competing with the government for work. The safety net is quite high and it's pretty easy to settle under that safety net."
Click here to watch the entire interview.
Tags:
AriensCo