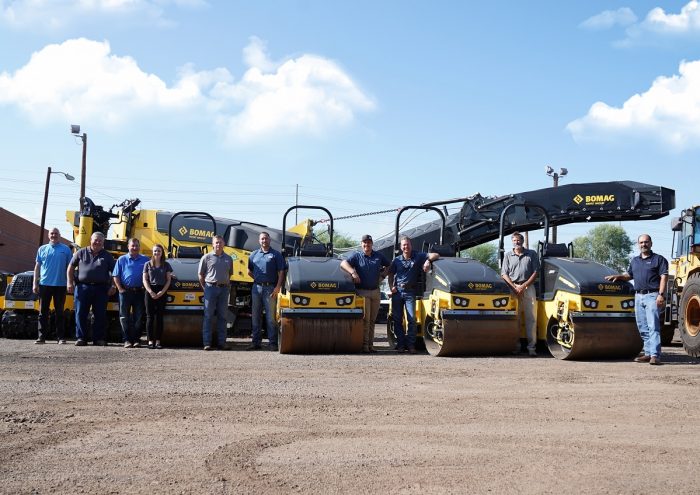 BOMAG Americas, a leader in soil, asphalt and landfill compaction, recently announces its ever-expanding partnership with Road Machinery LLC in Arizona.
Cole Renken, BOMAG Americas Vice President – sales and marketing adds, "Road Machinery is a well-respected equipment dealer serving their customers since 1955 through industry leading equipment, products and aftermarket support. By combining BOMAG Americas and Road Machinery together in Arizona we can better serve the asphalt, milling, landfill and soil compaction for all current and new BOMAG customers."
Joel G. Cook, president and CEO of Road Machinery LLC, stated, "Road Machinery is so pleased to partner with BOMAG in serving our valued customers in AZ. I ran my first BOMAG 30 years ago as a laborer backfilling foundations and putting down road base in new subdivisions. I have always felt BOMAG was the leader in affordable and reliable compaction equipment. Fast forward to today with BOMAG's state-of-the-art facility in the U.S. supporting a full line of road equipment such as mills, pavers, stabilizers and rollers makes Road Machinery happy to be a part of their growth strategy via innovation and customer satisfaction."
We'd love to keep in touch! Find us on Facebook, Twitter and LinkedIn.
Tags:
Bomag Americas
,
Dealers
,
Road Machinery