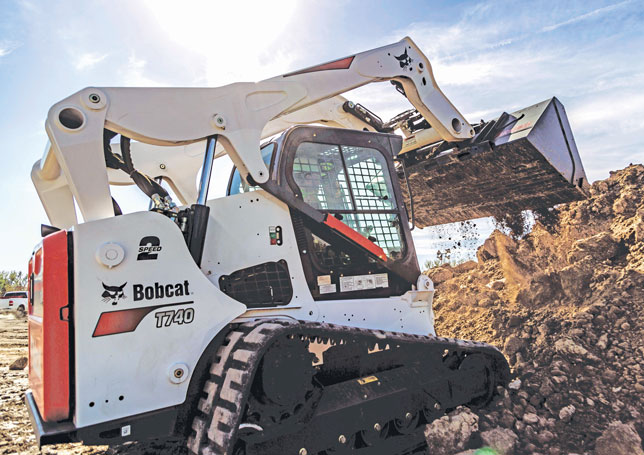 Bobcat Co. has expanded its dealer network with the addition of Bobcat of York and Bobcat of Adams County as authorized new and used sales, service, rental and parts providers of Bobcat equipment. The dealerships are located at 401 N. Sherman St. in York and 516 Frederick St. in Hanover, respectively.
With the addition of these two dealerships, McGrew Enterprises now has three locations operating throughout Pennsylvania and Maryland.
"I started McGrew Equipment Company back in in 1999," says Greg McGrew, President and CEO of McGrew Equipment Company. "Since then, we've gradually expanded while staying true to our old-fashioned, customer-focused values."
The new dealerships will serve a variety of contracting, farming, landscaping and paving companies throughout Pennsylvania.
"Customers in the York and Adams County areas will now have access to our excellent customer service and Bobcat equipment options," says McGrew. "Our goal is to supply them with the equipment they need to complete a number of jobs and to provide them with trained technicians who can get their equipment up and running in a sufficient timeframe."
Bobcat of York and Bobcat of Adams County will offer rental equipment, parts, certified service technicians and a select line of full-sized machines ready for delivery.
For more information on these locations, contact Bobcat of York at 888-243-9029 and Bobcat of Adams County at 888-928-5724. You can also visit their website at BobcatofYork.com.
Bobcat Co. introduced its original self-propelled loader with the unique skid-steer drive system to the industry in 1958. Today, Bobcat is recognized worldwide as the leading producer of compact equipment and attachments. Bobcat of York and Bobcat of Adams County are part of a network of some 900 Bobcat dealerships worldwide. The widely known Bobcat brand includes an extensive line of powerful, nimble compact construction equipment and attachments.