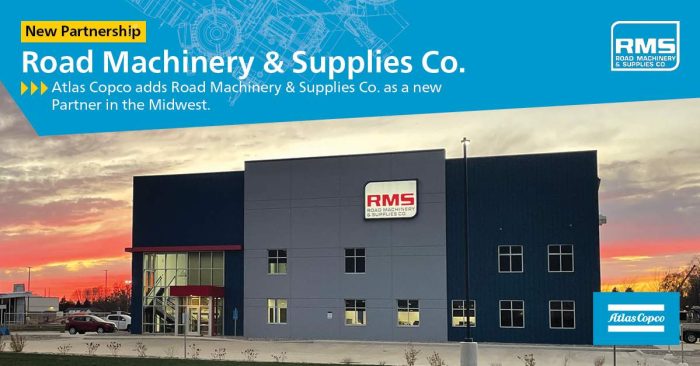 Atlas Copco Power Technique, a provider of portable air compressor, power generation, pump, and handheld tool products, has added Road Machinery & Supplies Co. (RMS) as a new partner with a focus on the sale and rental of its self-priming pump products.
RMS, headquartered in Savage, Minnesota, is a distributor of construction and mining equipment with sales and support operations throughout the Upper Midwest. They maintain a considerable presence in the quarry, mining, conveying, road paving, and compaction industries. Customers in these important market segments will benefit from RMS' access to Atlas Copco's highly reliable, low cost of ownership portfolio of high flow and high head pumps.
"We look forward to strengthening our authorized dealer base through a successful collaboration with Road Machinery & Supplies," said Robert Miltenberger, Regional Vice President at Atlas Copco. "Atlas Copco and Road Machinery & Supplies share a commitment to customer satisfaction through responsive product support, technical training, and availability of critical parts."
"We are thrilled to partner with Atlas Copco Power Technique and expand our product offerings to our customers," said Tom Burrows, PSSR Sales Manager. "Their reputation for quality and innovation aligns perfectly with our values at RMS, and we are confident that this partnership will enable us to better serve our customers."
We'd love to keep in touch! Check us out on Facebook, Twitter and LinkedIn!