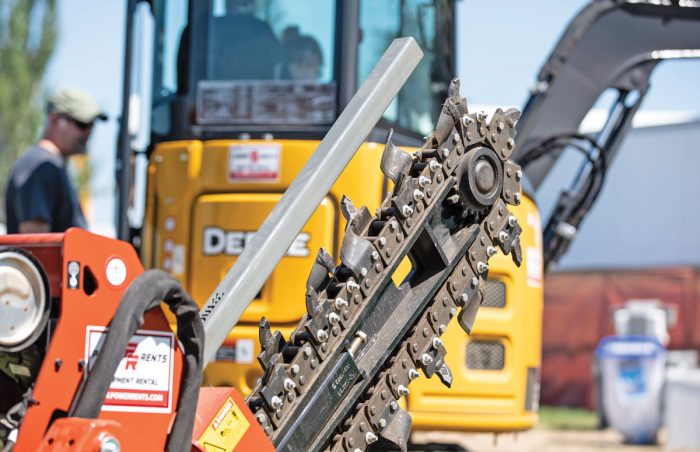 The American Rental Association (ARA) indicates that United States equipment rental revenue surpassed its pre-pandemic highs in 2022, ending the year as a $56.1 billion industry. The ARA released the updated first quarter forecast at The ARA Show 2023 in Orlando. In 2023, the United States equipment rental industry's growth with soften, but still grow. Year-over-year growth in 2022 was around 13.5 percent and year-over-year growth is expected to be around 5.3 percent in 2023 and 1.9 percent in 2024. Despite a slowdown, positivity is evident among ARA members with large and small operations.
Tom Doyle, ARA vice president of program development, says, "In speaking with rental companies across the United States and Canada, despite some unprecedented headwinds, their businesses are strong. It's generally a great time to be in rental."
ARA's third annual construction equipment survey, released in January, showed fleet growth in all 30 product groups. Rental companies in North America that responded are estimating a 58 percent increase in new equipment purchases. Of those respondents, 79 percent said their orders included mobile elevating work platforms (MEWPs) and 59 percent said their orders included earthmoving equipment.
Growth will also slow in the U.S. for general tool rental revenue in 2023. This will be driven by weakness in the construction markets, especially residential. Year-over-year growth in 2022 was 6.5 percent. In 2023, 2.8 percent growth is estimated and in 2024 growth is estimated at 2.9 percent.
Federal policy and investments will continue to affect the rental industry, from the Infrastructure Investment and Jobs Acts to the tax policy of the Tax Cuts and Jobs Act to $185 billion available for new projects.

"The outlook for equipment rental continues to be positive. With significant funding for infrastructure coming in 2023, the demand for equipment will continue to grow," says John McClelland, Ph.D., ARA vice president for government affairs and chief economist. "In addition, more funding is coming from the Inflation Reduction Act as we begin to build out the electricity infrastructure for both vehicles and equipment."
In 2022, Canadian equipment rental revenue totaled $4.5 billion. Overall in 2023, stagnant growth is anticipated with a rebound expected in 2024. Projected 2023 rental revenue for Canadian construction and industrial equipment is $3.8 billion, with slow growth from 2024 to 2026.
Projected Canadian general tool rental revenue in 2023 is $969 million, a decrease of 1.5 percent from 2022. However, a strong rebound of 4.7 percent growth is expected in 2024 to reach more than $1 billion in revenue.
For more in-depth economic data, visit www.ARArental.org/ara-rentalytics.
I hate to be the bearer of bad news, but sometimes you can't have it all… unless you rent. From finding the right dealer to scoring the perfect rental machine, we have you covered!
Tags:
American Rental Association
,
Rental