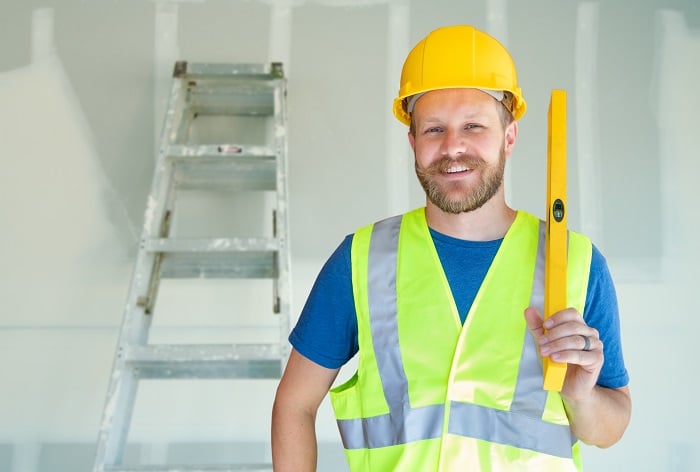 Why aren't young people interested in construction? Unfortunately, many people have antiquated perceptions about construction work and those who do that labor. If we want to keep our industry alive and thriving, we need to dispel those myths and misconceptions.
Myth #1: Construction isn't safe.
Construction has never been safer. There are rigorous federal, state, and company safety guidelines, machinery is equipped with fail-safe systems, and safety gear and equipment are more advanced than ever.
Myth #2: Construction is boring.
When you work in construction you get to solve problems, help grow your community, and be part of constructing what may come to be famous and historic buildings and landmarks. Do you think the guys building the Empire State Building ever got tired of that view?
Myth #3: Construction is only for men.
Women make up 3.4% of all tradespeople, 7.7% of project managers, 13% of construction firm owners, and 14% of construction and building inspectors.​3 That's more than ever before, and those numbers will only continue to grow. Employment of women in construction is increasing at a rate 5X faster than the industry as a whole.​3
Myth #4: Construction doesn't pay well.
This is perhaps one of the biggest public misconceptions about construction. In reality, the average pay for construction workers in January 2020 was $31.19/hour,​4​ which at 40 hours a week adds up to a yearly income of
$65,000 (which doesn't include any overtime). Add opportunities for career advancement, and construction can pay quite well.
Myth #5: All construction jobs are "dirty."
Sure, you can get down and dirty in some jobs, but other work in construction happens indoors or from the comfort of an air-conditioned machinery cab. Most construction work doesn't involve playing in the mud!
Myth #6: Construction is an outdated job.
Some people think of tradework as being old-fashioned, but construction is actually at the leading edge of technological innovations, including drones, mixed-reality head-sets, and autonomous equipment.
Myth #7: Construction requires rare, brute strength.
Construction is not just for the barrel-chested former linebackers among us, though those guys sure are helpful. Any able-bodied person with sufficient training can accomplish reasonable work on a jobsite, from swinging a hammer or laying wiring to operating a dozer or piloting a drone.
Myth #8: Construction doesn't let you use critical thinking.
The worst thing you can do on a worksite is turn off your brain; in fact, it's outright dangerous. Construction requires an active mind to sequentially plan out a project, anticipate potential problems, solve unexpected issues, take accurate measurements, complete various calculations, and keep an eye out for accident risks.
Myth #9: You don't grow or learn new things in construction.
Construction often requires specific technical or vocational training, or sometimes a guided apprenticeship. Plus, you learn new lessons from experience every single day on the jobsite. Many firms will continue to provide on-the-job skills and technology training throughout your employment.
Myth #10: Construction is only for people who can't get into college.
This is another popular (and rather insulting) misconception. For many people, construction is not a last resort, but their first choice over being stuck in an office every day after college graduation. Only in construction can you quickly earn required training, have the chance to work with your hands every day, and make more money than many who do earn a four-year degree.
Myth #11: Construction is not a career with advancement opportunities.
From starting as a construction helper or laborer, you can gain experience and training that helps elevate you into a skill-specific construction career. You can also apprentice under a tradesman and become a Journeyman, and eventually a master craftsman yourself. From a laborer or craftsman position, you can become a manager or foreman, or perhaps start your own business and be your own boss!
Tags:
Equipment Trader