Extend your work season or maintain your own property with these three attachment options.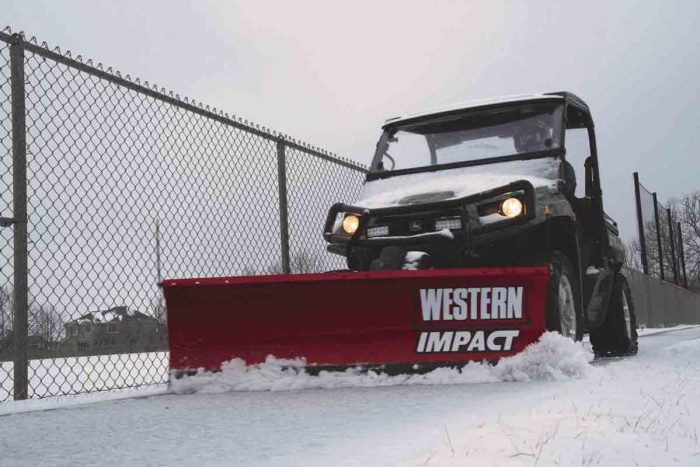 The IMPACT mid-duty UTV plow features hydraulic positioning and a lightweight design that provides power, speed and precision for a tailored snow removal solution for mid-duty recreational utility vehicles. The 5-ft, 6-in. and 6-ft widths fit sidewalks perfectly, and high-strength components ensure commercial durability. The patent-pending Sway-Frame design allows the blade to shift from side-to-side, keeping the blade in line with the wheel track when angling. Fully hydraulic blade control allows the operator to quickly make the necessary blade adjustments — up/down and angle — from inside the cab for fast and efficient winter cleanup.
Bobcat Snowblower Attachment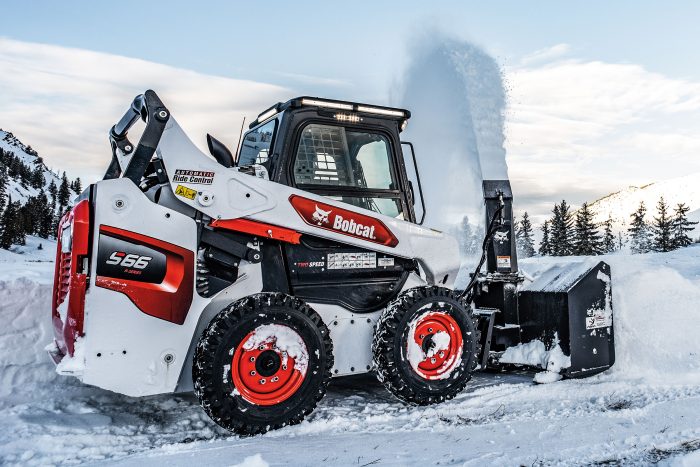 Equipped with nine different width options and numerous motor packages, the Bobcat snowblower attachments provide owners with a perfect match for their loader models, as well as for the application, from wide-open sites like driveways and parking lots to narrow spaces like sidewalks. The snowblower features an ultra-durable direct-drive, sprocket-style chute rotation, which improves the performance, durability and ease of maintenance. It enables operators to point snow in virtually any direction and place it wherever the job requires – even in hard-to-reach places such as the middle of lawns, in ditches or inside wooded areas along a path. It is powerful enough to break through ice buildup and eliminates chains, which can rust, loosen or break. The chute delivers 270 degrees of rotation for a wide range of accurate snow placement possibility, which is a 15-degree increase over previous designs.
Hilltip IceStriker 500 Salt and Sand Spreader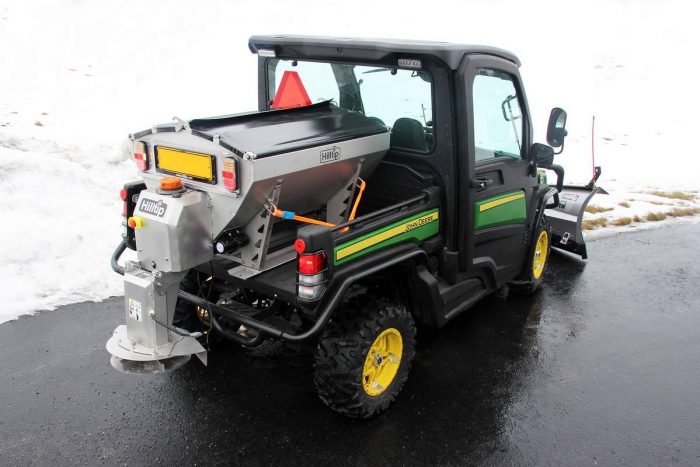 Hilltip's IceStriker 500 salt and sand spreader is designed for use on UTVs and half-ton pickups, as well as other small machines such as tool carriers and mini loaders. The new spreader is intended to allow smaller vehicles to take advantage of Hilltip's innovative IceStriker technology when spreading in parking lots, courtyards, walkways, pedestrian paths and more. The IceStriker 500 features a high-quality stainless steel hopper body that is corrosion-resistant and easy to clean, while facilitating smooth material flow. Material delivery is further optimized by an inverted V with a vibrator to help prevent bridging. A 2.5-inc. stainless steel auger is also included to provide a consistent material flow to the spinner.
One of the best parts of small equipment is the variety of attachments. From buckets and breakers to mowers and plows, click here to see what's out there.
Tags:
Bobcat
,
Hilltip
,
Western Products