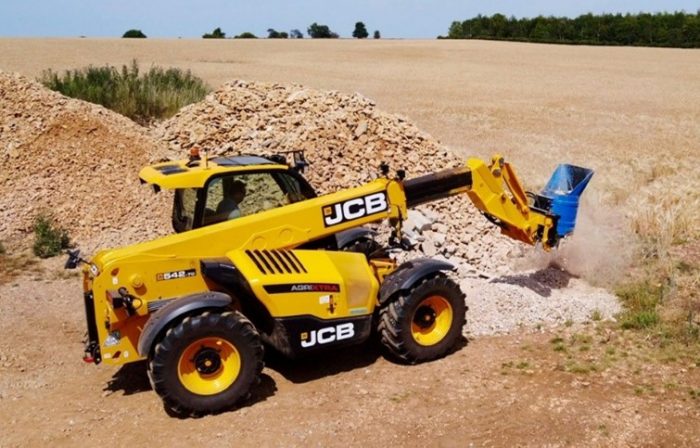 With bauma fast approaching, Auger Torque is getting excited. This year will be slightly different, as the company will be sharing a stand with the Kinshofer Group of companies. But remaining the same are the well-known, highly regarded blue and yellow attachments. This year Auger Torque is launching two new products: the Cone Crusher Bucket and In-Site Range, as well as the launch of the Kinshofer Drum Cutter range coming under their portfolio.
The Cone Crusher Bucket is the first of these, suitable for parent machines in the 3-10-ton bracket, it quickly and efficiently repurposes rubble into usable hardcore of approximately 40-70 mm in size. Tried and tested on excavators, telehandlers, skid steers and mini loaders, Auger Torque has already seen considerable success in the U.K. market., One customer states that the cone crusher bucket has saved him nearly £1000 per day when it comes to repurposing on-site aggregate to use as hardcore across his farm. Demo days are being run across the U.K. for this product – so get in touch if you want to see it in action for yourself prior to bauma! And it also seems they're taking Tik Tok by storm!
In-Site is Auger Torque's new range of data driven tools to give operators knowledge and insight while out in the field. A plug and play tool, with one power cable, sensor plugs and a handled touchscreen device, the In-Site range of products provide accuracy, precision and efficiency. There are three exciting products in the In-Site range. In-Site Align which ensures accurate alignment when drilling holes, preventing the need for an additional person to help align drilling.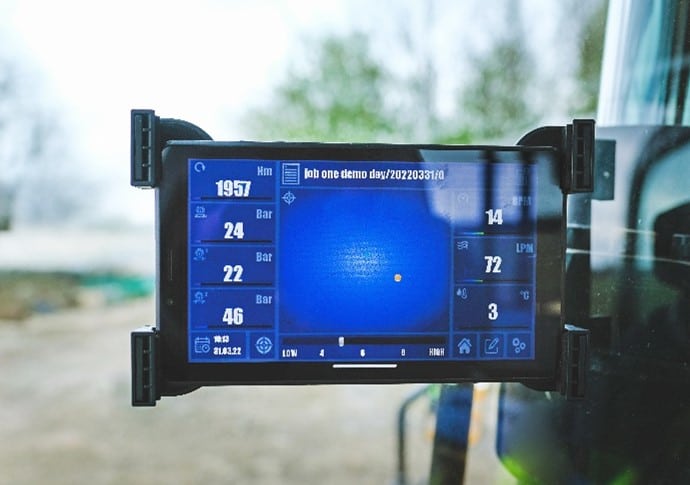 In-Site Data which along with the alignment functionality has the addition of pressure sensors so the operator can be sure the correct torque parameters are being met, Finally In-Site Data Plus, suitable for 13-ton machines and above, has all the functionality of the first two models with the addition of temperature and speed sensors assisting in the long term maintenance of the drive, as well as ensuring all the correct operating parameters are met. All come boxed with the sensors and a wireless touch screen handheld tablet, with all data recorded easily viewed for that further level of analysis back at base.
And finally Auger Torque are proud to promote the new offering to their portfolio, the Kinshofer Drum Cutter range. Originally a Kinshofer product, Auger Torque is excited to take over the manufacturing, development, sales and support for this attachment range globally. High quality design, manufacturing and parts guarantee high performance levels in the toughest of environments, as well as submerged operation in water of up to 25-m depth. Kelvin Hamilton, Product Manager for the KDC range states, "The KDC drum cutters are the ideal attachment to scale rock or concrete walls, tunnel excavation, trenching in extreme grounds or loosen any hard rocky ground in the most efficient way"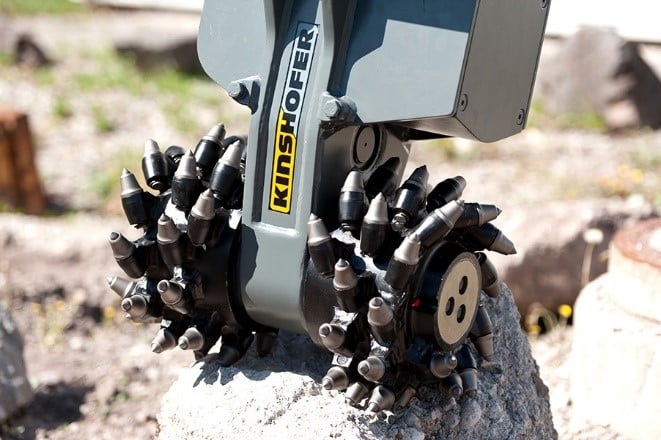 At the show, Auger Torque will again be joined by some of its global distributors, so the experts are on hand to give advice and insight into these new products. This in addition to having the 150,000K Max Earth Drill, mulcher, trencher, hedge trimmer, cement mixer bowl, stump planer and log splitter and various earth drills. With food and drink on the stand, it will be well worth a visit to Stand FM.711/4.
One of the best parts of small equipment is the variety of attachments. From buckets and breakers to mowers and plows, click here to see what's out there. Tags: Auger Torque