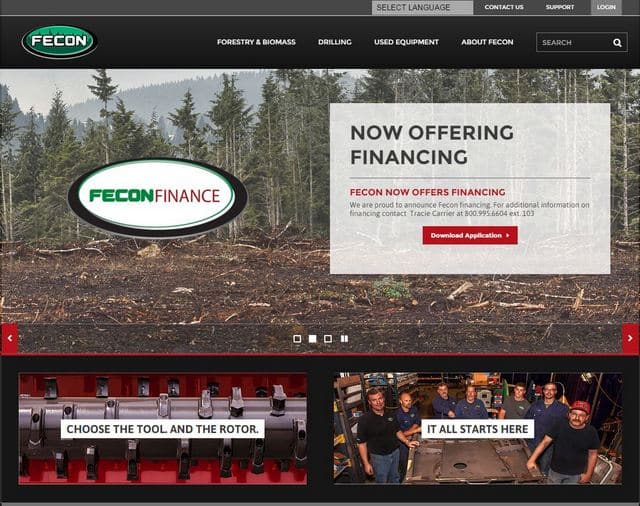 Fecon Inc. recently announced the availability of equipment financing through Fecon Finance. Fecon will offer financing on their industry leading FTX Tracked Carrier line, Rubber Tire Tractors and all Forestry Attachments. Featured options will be 100 percent financing and flexible payments and terms.
According to Fecon's partner, Bob Rinaldi, CEO of Commercial Industrial Finance, "It's especially gratifying to develop a sales-aid finance program with Fecon, a local business that manufactures their products right here in the US and sells them throughout the world. Together, we are equipping their customers' businesses for success by providing them much needed business capital."
For more coverage of Fecon haps, cut through the clutter and click this link!