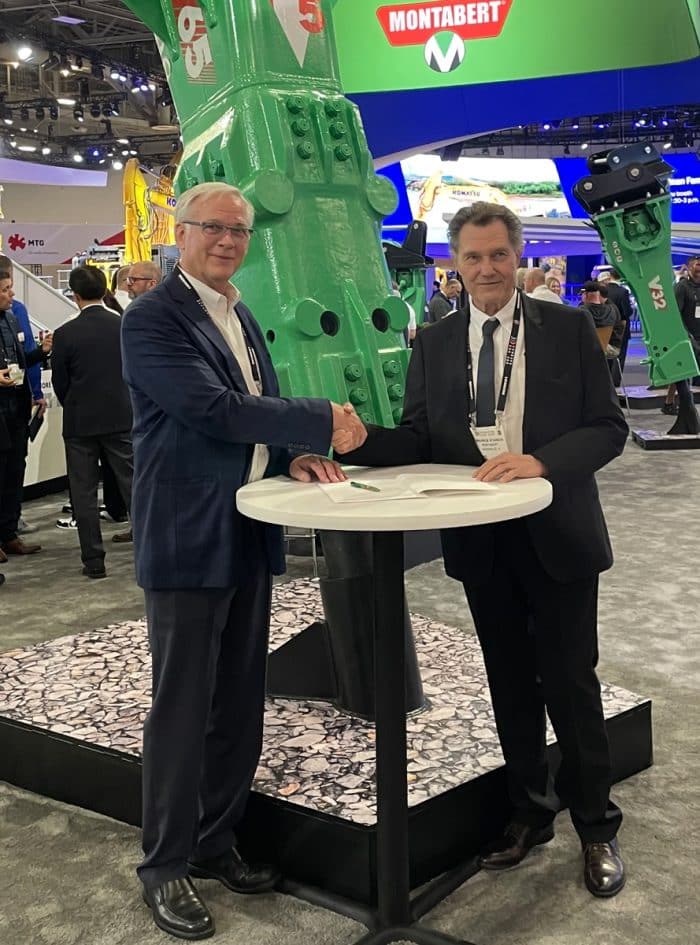 Montabert just announced that Linder Industrial Machinery, with multiple locations in North Carolina, South Carolina and Florida, as its newest dealer for the full line of Montabert attachments. The company not only provides sales and rental of Montabert's renowned rock drills, hydraulic breakers and demolition attachments, but also complete aftermarket service and spare parts for customers in these states.
Founded in 1953, Linder today is recognized as one of the nation's premier heavy equipment dealers, offering the finest equipment and attachments available for the aggregate, construction, mining, road building, forestry and material handling markets.
"The appointment of Linder Industrial Equipment as our distributor in the Carolinas and Florida reinforces Montabert's commitment to providing the greatest level of customer focus in the industry, combining local expertise and support with globally recognized premium rock breaker and drill attachment products," said Aaron Scarfia, General Manager for Montabert USA.
According to Linder President John Coughlin, the company chose to represent Montabert because of its reputation and its synergy with Komatsu, which is one of Linder's flagship lines. "Linder will work diligently with the Montabert personnel to demonstrate to our existing customers the performance and value of the Montabert products. Linder is excited to introduce the drills and other products, as well," he noted.
You love dealer news. Can't get enough, right? Well, click here for more. Like, lots more.