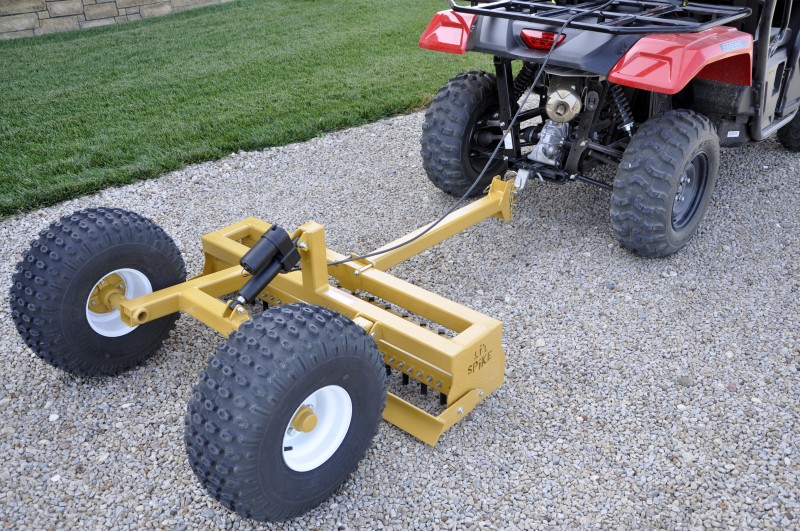 Maintaining gravel driveways, parking lots and trails just got a bit easier thanks to Hoelscher Commercial Products' Li'L Spike grader. Rejuvenate those surfaces by bringing rock to the surface and distributing it evenly to cover the bare spots that get muddy after every rain.
Available in 4-, 5-, or 6-ft widths, the Li'L Spike can easily be pulled by an ATV, UTV or mower and features two rows of spikes that loosen gravel or rock commonly used for parking lots, driveways and all-purpose trails. The spikes are mounted midway between the hitch and the wheels and thanks to a floating leveling bar, leveling becomes automatic.
Low pressure, knobby tires provide a smooth ride, without leaving tracks. An electric linear actuator raises and lowers the unit on-the-go, or a simple turnbuckle is available as an economical option.