Largest of the living primates, gorillas are enormous knuckle-walking mammals that have an insanly strong grip, inspirations for King Kongs everywhere. It's an image that came to mind when Sidney Manufacturing designed its Gorilla Grapple to handle everything on the farm, the landscape project or the jobsite. This no nonsense implement will grab, carry and even crush everything in its grip. This versatile, powerful grapple is designed to fit most skid steers and track loaders. When the inventor of Sidney's Gorilla Grapple got tired of fixing "economy" grapples, he decided to solve the problem once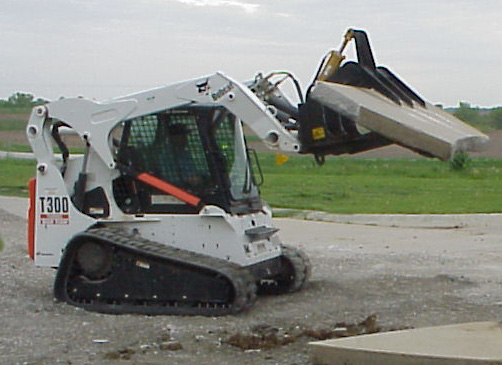 and for all. This extreme piece of equipment will be the last grapple you ever buy and will never need repair, say Sidney officials.
Manufactured from high tensile 1-in. thick steel with tough 400 BHN tips, the Gorilla Grapple can handle hurricane debris, large trees, brush, big hay bales, salvage yard scrap and even crush concrete slabs.
The patented Gorilla Grapple (US Patent #6601891) is available in six- and 10-tine wide configurations and is offered exclusively by Sidney and their network of dealers. Gorilla Grapple is simply one of the best, most innovative grapples on the market. Sidney Mfg. Co. has been designing and manufacturing versatile, durable and powerful products for over two decades. Based in Sidney, Iowa, the company is known for competitively priced products built to last a lifetime