Acquisitions from 2019 Have Strengthened Position
STANLEY Infrastructure, the premier partner for industrial tools and attachments, is celebrating one year of successful integration following acquisitions of Paladin Attachments and Pengo Attachments in 2019. STANLEY Infrastructure is made up of industry leading brands including Paladin, STANLEY, LaBounty and Pengo. Each has a rich history of innovation and performance, and together these trusted brands make up a world class portfolio of industrial tools and attachments, offering tremendous selection to customers. The company's products include solutions for industries like construction, demolition, railroad, electric utility, agriculture, landscaping, forestry, recycling and more.
"STANLEY Infrastructure is built on a legacy of performance and with our recent additions presents distribution partners and customers with more solutions and choices than ever before," said Doug Redpath, president of STANLEY Infrastructure, a division of Stanley Black & Decker. "These acquisitions open doors to new opportunities for innovation, provide easier access to world-class products, and position us to offer industry-leading customer experience."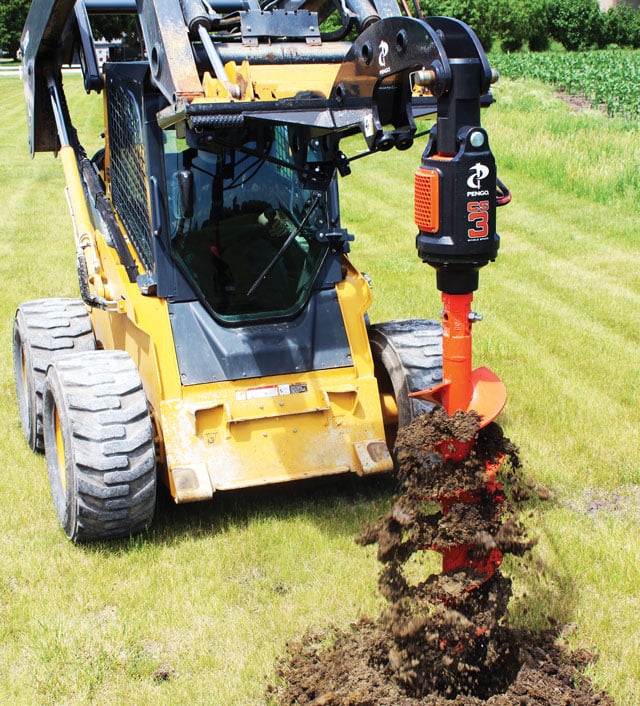 The company has also recently added several new products to its lineup in a variety of categories.
Paladin is expanding its mini-excavator capabilities with a new line of brush cutter attachments, the MX Series, which facilitates a variety of applications including over-fence brush management, embankment and ditch management, and rail right-of-way management.
LaBounty added a new, versatile attachment to its demolition portfolio, the Multi-Jaw Demolition Tool (MRX), which provides maximum productivity with minimal maintenance. Designed for efficient downsizing and equipped with 360-degree rotation, the MRX is useful for both primary and secondary demolition and off-site concrete processing.
New buckets, thumb system and coupler offerings from Paladin provide a premier bundled attachment solution for excavators, no matter the manufacturer. Paladin's upgraded JRB Excavator Bucket increases capacity by 15%, while maintaining required OEM pin-to-tip geometry. Paladin's new, configurable JRB Thumb Systems are installed with ease, offer best-in-class clamping and rotation and utilize high-strength and abrasion-resistant material that maximizes product life. Bringing it all together is the Paladin Power-Latch Coupler, which gives operators maximum flexibility at the worksite. Multi-pin spread capability allows pickup of a wide range of attachments, while its dual-locking system facilitates safe and swift attachment changes.
Enhancements for customers

STANLEY Infrastructure has increased focus on strengthening support for its distribution partners across all channels. Investments in manufacturing and digital tools will reduce complexity, broaden product assortment and make it easier than ever to do business with STANLEY Infrastructure.
"We look to create value for our customers as a one-stop-shop supplier for all their industrial tool and attachment needs," Redpath said. "Behind a customer's single point of contact in the field is a dedicated team of customer service and technical service professionals, positioned across North America and around the world."
To learn more about the company's world-class selection, innovation and performance with a one-of-a- kind suite of options, see STANLEY Infrastructure's new online experience at HERE.
Tags:
Paladin
,
Paladin Attachments
,
Pengo
,
Pengo Attachments
,
STANLEY Infrastructure