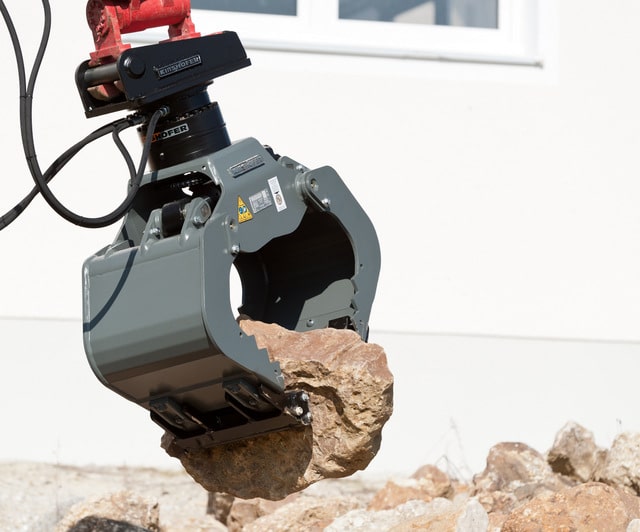 KINSHOFER is unveiling the company's realignment of all KINSHOFER GROUP companies currently operating in North America at the company's booth (F2732, Festival Grounds) at CONEXPO-CON/AGG. The strategic refocus is based on the primary needs of the customer to ensure KINSHOFER remain as easy as possible to do business with.
Thomas Friedrich, Group President and CEO, explains: "Since 1980, KINSHOFER have been present in the US, seeing constant growth through organic R&D. On top of that, we've acquired several businesses that have added companies in the US and additional product that had to be integrated into the range. We've realized the time is right to refocus our distribution and realign our overall offer to better serve our customers."
For forty years, KINSHOFER have been offering the widest range of attachments to the US — the realignment will simply mean better access to the range for North American customers.
Four specialist product groupings have been defined to facilitate this realignment:
Truck Crane tools
Demolition & Recycling tools
Heavy Construction tools
Light Construction tools
"The revised product combinations represent a unique offering, tailored to the US and Canadian marketplace — unrivalled breadth, depth, expertise and choice, across the widest range of applications and sectors," says Friedrich. "Both KINSHOFER and fellow Group company SOLESBEE'S represent the benchmark in high-quality attachments and have strong traction in the region; they will continue to be supported and powered by our innovative technology brands Demarec and Auger Torque, as we look to grow our business throughout new and existing markets."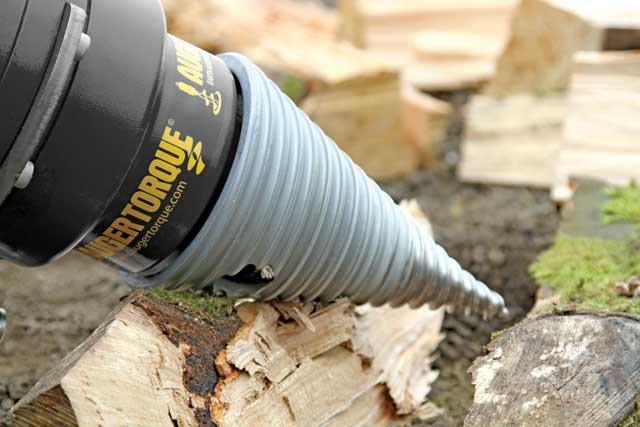 In North America, KINSHOFER, will retain a focus for manufacturing, distributing and servicing both Truck Crane and Demolition & Recycling tools. An extensive dealer and distribution network, together with a combination of global expertise and local know-how, will ensure simplicity at every stage of the purchasing, aftermarket and servicing journey. As a 'one-stop-attachment-supplier', just about every type of attachment for equipment carriers, with or without hydraulics is offered — displaying the breadth, quality and expertise KINSHOFER bring to the market. Application areas cover a diversity of sectors, including construction, demolition, railway, landscaping, scrap, materials handling, forestry, snow clearing, tire recycling and biomass.
In the US, SOLESBEE'S, also part of the Group, will retain a focus on manufacturing, distributing and servicing both Heavy and Light Construction tools, with specific expertise in attachments for excavators, loaders, dozers and skid steers. Strength, reliability and safety are hallmarks of SOLESBEE'S products — which continue to enjoy widespread growth – and will be complemented by product ranges from KINSHOFER and technology brand Auger Torque.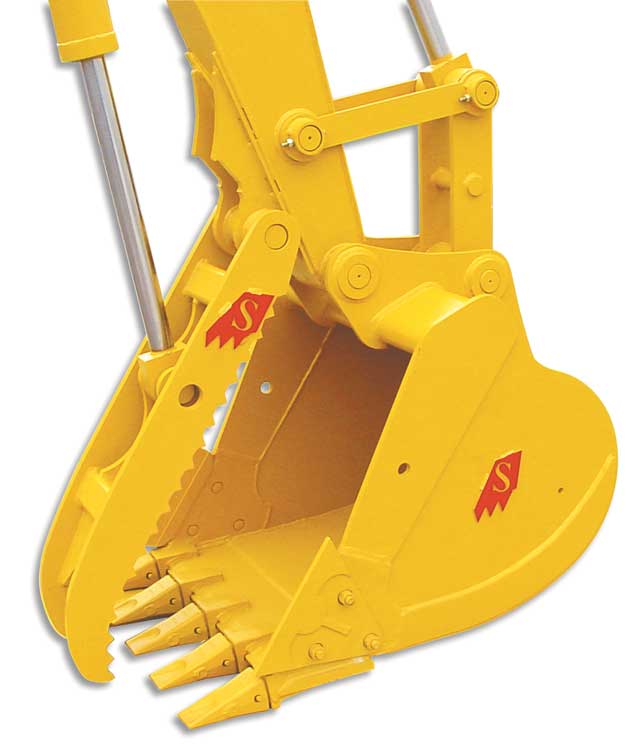 Technological innovation has always been at the forefront of KINSHOFER's engineering and manufacturing approach — typified by the cylinderless NOX Tiltrotator range — one of the most advanced tools available for excavators and SmartFlow — the fully automatic hydraulic quick coupler system.
North American KINSHOFER customers are serviced by KINSHOFER USA (based out of Sanborn, NY, US) and KINSHOFER North America (based out of Burlington, Ontario, Canada). Originally founded in 1971, the KINSHOFER GROUP now includes the KINSHOFER, Demarec, RF Systems, Auger Torque, Doherty, Hammer and Solesbee's brands.
For more info on KINSHOFER, get attached to this link. Tags: Auger Torque, CONEXPO-CON/AGG, Kinshofer, SOLESBEE