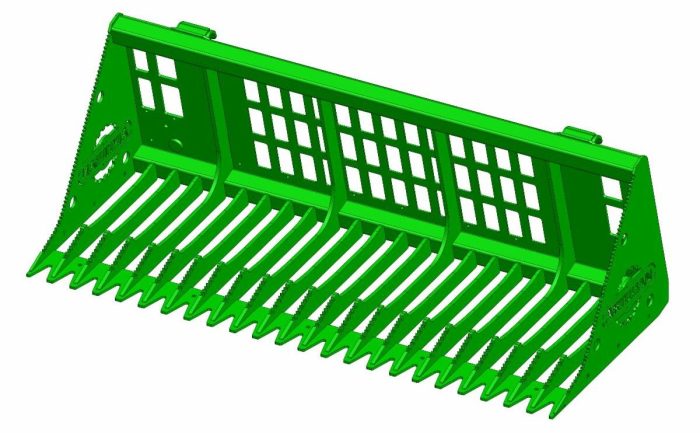 Artillian Tractor, a division of Curtis Industries, known best for its tractor attachments and accessories, recently announced the release of a new Direct Attach Rock Bucket, with fitment for John Deere quick attach and skid steer quick attach (per SAE J2513) loaders.
The Artillian Direct Attach Rock Bucket clears rocks and debris while leaving soil behind. With 2-in. tine spacing, most soil and small objects pass through. Works best in dry, loose soil conditions. Tines and side plates have serrated edges for ripping through roots and compacted soil.
"We're extremely pleased to announce the addition of these Rock Buckets to the family of Artillian Premium Attachments. Our Engineering Team has worked hard to ensure you will appreciate the Quality and Durability embedded in this design." Commented John Davis, Vice President of Sales at Artillian. "Like all Artillian Attachments, the new Rock Buckets are manufactured in our U.S. Based facility in Central Massachusetts," Davis added.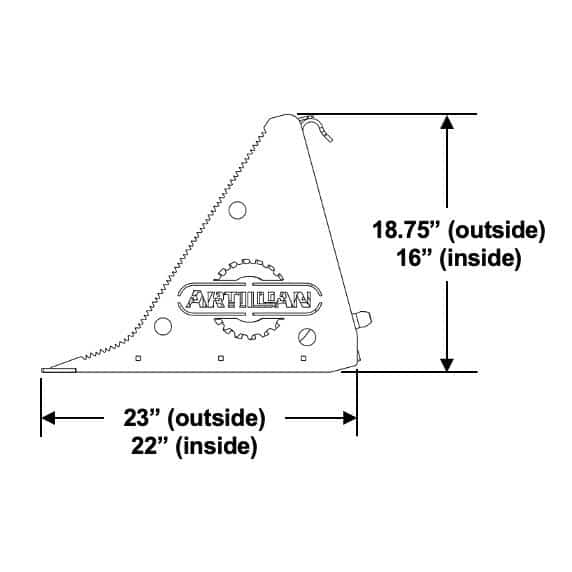 Engineered with a high strength-to-weight ratio, the 54" Artillian Rock Bucket is perfect for compact and sub-compact tractors. At ~190-200 Lbs. it comes in at just over the weight of a sub-compact OEM material bucket. No added weight to reduce lift capacity. Built from AR400 steel plate and structural steel tubing, this bucket exemplifies the high quality that you've come to expect from Artillian.
"Most rock buckets on the market are large and over 400 Lbs. We felt that there was a gap in the market for sub-compact tractors. Therefore, we sought to design a strong and lightweight rock bucket that was more suitable for smaller tractors." Commented Steve Smith, Manager of Design Engineering at Artillian. "The end result was a rock bucket that is strong enough for a compact tractor up to 40 HP, but light enough to be used on a sub-compact tractor 25 HP and below."
Take a break from reading and check out our Machine Heads video series!