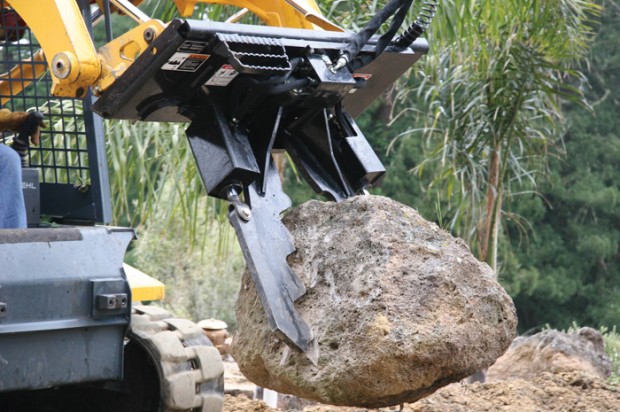 The Attachment Awards honor the best attachments and implements released in the past year. Congrats to these innovative attachments for being the best new products introduced to the market in 2014.
Paladin Jawz Grabbing Tools
Paladin Attachments introduced new Bradco Jawz grabbing tools as a valuable addition to the company's portfolio of vegetation management products. This durable, reliable and proven attachment provides a quick, easy and eco-friendly way to remove invasive trees and shrubs, complete with roots, reducing the need for herbicides, burning or cutting tools. The attachments feature a patented set of T1 steel fingers (pinchers) powered by dual cylinders that grab the tree/shrub trunk with just the right amount of force to take advantage of the lifting power and leverage from a skid steer or compact tractor. For more info, visit paladinattachments.com.