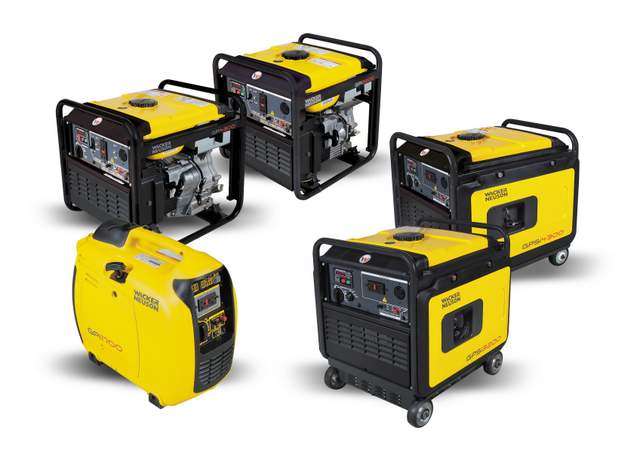 Inverter generators differ from traditional jobsite portable generators in several important ways. First, inverters are by design, variable speed generators whereas standard generators run at a fixed rpm (usually 3600 rpm to create 60Hz power).
Inverter generators use electronics and a small flywheel generator closely coupled to the engine to create usable power. This gives them several big advantages: very "clean" power (precise frequency and voltage output); lower noise; and better fuel economy when running variable loads (engine only runs to the speed needed to run the load). Since the big, heavy alternator of a traditional generator is replaced by a much smaller, integrated "flywheel" generator, inverters are usually smaller and lighter. Without the large alternator however, inverters lack the impressive reserve power capacity of a high-quality standard generator necessary for starting larger tools, like compressors, pumps, etc.
Inverters are especially suited for areas where decibels cannot exceed a particular level. They are often fully-enclosed, further reducing sound emissions. While high-quality standard generators are able to produce "clean" power, inverters really shine here since they use microprocessors to convert the raw power output of the alternator into a nearly perfect sine wave (little distortion) and precise voltage and frequency giving them an edge in powering certain types of very sensitive electronic equipment. Note: Most types of construction grade electrical tools run just fine on quality, standard generators.
Finally, inverters are typically smaller and lighter than standard generators, and therefore great for contractors who must be very mobile or need to carry their power to remote locations (another reason why inverters are so popular with recreational users). – All this info was provided by the fine folks at Wacker Neuson.
Tags:
Compressors