Do you feel it? There is a fundamental shift impacting nearly every services-based business in the United States. It is the dawning of the next economic revolution — a return to a product-centric business model that rewards the sale of tangible items and dissuades the continuance of a pure services revenue environment. For the construction contractor, now is the best time to evolve your business model to leverage the next economic cycle.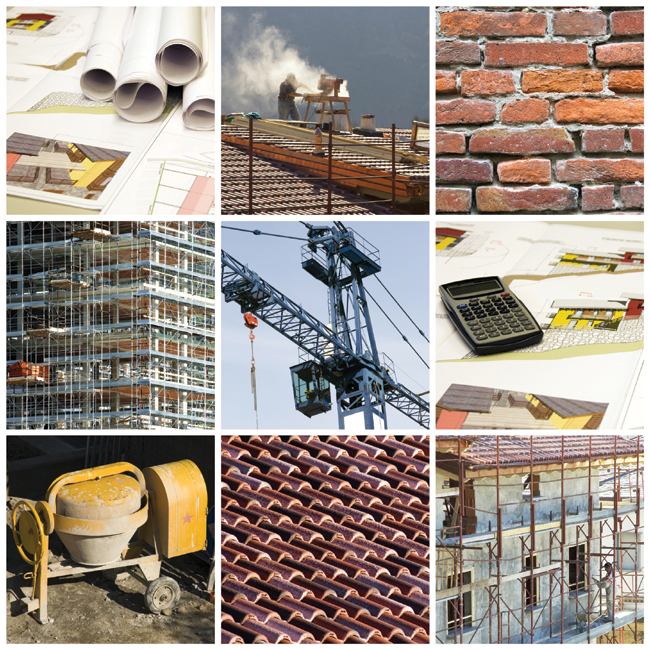 The next economic revolution is a return to the tangible product. The primary difference from the golden age of manufacturing is that these products can be produced anywhere in the world.
The End of the Services Age
Today, the recession has changed the way many utility contractors do business. When the recession first hit, the logical move was to reduce costs, minimize profit margins and hold on for the next economic boom. Unfortunately, this recession is different. It has caused a fundamental shift in how customers value service offerings.
All of a sudden, the concept of on-time and on-budget has less impact on customer decisions than just a few years ago. For many customers, the decision is purely based on price — the lowest price. While this commodity orientation is to be expected for the short term, there are already occurrences where this philosophy has become ingrained into the overall decision-making process for long-standing customer relationships. The result? Contractors who rely solely on service revenues should not expect a return to healthy profit margins any time soon.
Does this mean that the services age is over? The simple answer is yes. While services will always be a necessary component of our day-to-day activities, they are relegated to a fate similar to the family farm — still capable of being in business yet, toiling for little, if any, sustainable profitability. But, as history already tells us, as one economic age ends, another is just beginning.
The Product-Centric Age
The next economic revolution is a return to the tangible product. The primary difference from the golden age of manufacturing is that these products can be produced anywhere in the world. For those businesses that have a myopic view of their community as only being based in the United States, this declaration will be troubling. However, when it is recognized that the entire world is in the throes of the same recession, this globalization product philosophy begins to make more sense.
Think about the current movement toward energy efficiency. There are literally hundreds of products that claim some form of improved energy use. For the construction industry, what are the best products that can be used to help your customers reduce their energy dollars? The answer is often a combination of American and foreign manufactured products. For your customer, the only basis of value is the reduced cost of energy — not, presumably, where that product was manufactured.
The role of energy efficiency plays at two levels: the ability of the end-customer to obtain some form of government dispensation for the purchase of an energy-efficient solution and the contractor establishes a premier reseller position with an energy-efficient product manufacturer.
In the first case, many government facilities and government-funded projects are requiring that contractors use some form of energy-efficient product. In some cases, these same end-customers actually receive cash from the federal government to encourage this level of energy efficient participation.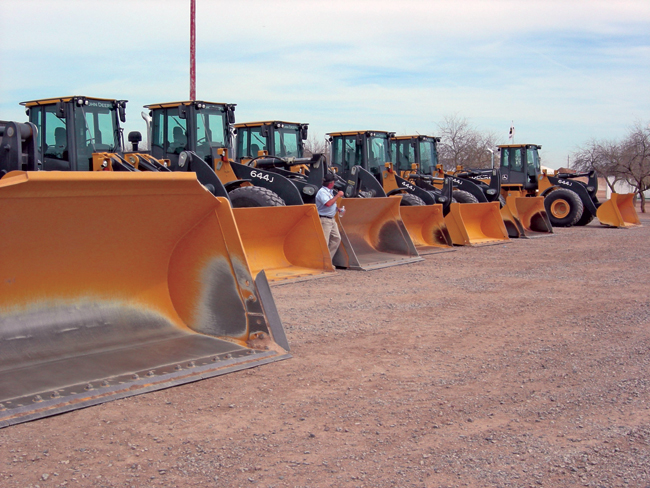 Build greener. Many government facilities and government-funded projects are requiring that contractors use some form of energy-efficient product. In some cases, these same end-customers actually receive cash from the federal government to encourage this level of energy efficient participation.
In the second case, where a contractor is bidding his or her service and material costs, there is an opportunity to bypass the normal product supply chain and deal directly with the product manufacturer. While few contractors will talk openly about it, there is a realistic expectation that supply houses (the distribution sites for manufactured products) will cease to exist — as they often only add an additional component to the price equation. Accordingly, the contractor needs to establish a best reseller position with selected manufacturers — allowing them to bid their product at a high margin return.
Without any form of government incentive, the customer is only concerned about the monetary bottom line.
The good news is that given the level of money available to customers from various government agencies to embrace an energy-efficient solution, the bottom line often does work out in the direction of an energy-efficient solution.
The product-centric business model still necessitates a services component. After all, individuals are still needed to install and maintain these products at a client's site. The primary difference, however, is that profit margins from the resale of tangible products provide a return of 40 to 80 percent, while service margins will still remain in the single digits. Both product and service revenues are necessary for business model success — the onus just moves from service-only offerings to a position where services complement the premier products of your firm.
The contractor who does not move to embrace a preferred product reseller position or, alternatively, develop his or her own product solution will no longer be a viable business. The expectation that a pure service business, which relies on customary material costs, will not be able to generate sustainable profit margins to remain in business.
If we look out at the contractor community from a strategic perspective, it would likely be the case that many contractors will reduce their service profit margins to less than zero and allow the higher product re-sale margins to sustain the business long term. After all, melding profit margins to a single double-digit level is far better than most contractors are enjoying today.
Making the Evolutionary Step
The difficult part in any evolution is giving up the status quo. Transformation never happens without some form of pain. The resolution, however, is to find an effective path that allows your business to seamlessly move from one business model to the next. Although several different change management models exist, most contractors will find the following steps effective in making the evolutionary transition:
1. Conduct an analysis of your own external business environment.
Take a dispassionate view of your own industry, noting where laws and regulations, the economy and various financial factors are heading. At the same time, assess the condition of your competition and potential customers. What paths are they moving on and where do you anticipate they will be in the next three to five years? Finally, look at the product components that are used in your industry and determine which products can be used to best serve your customers in the near and longer terms.
2. Create a strategic direction that focuses on accomplishing one to three activities over the near term.
With a clear understanding of the economic environment, your next step is to establish your strategic agenda. Specifically, what monumental differences need to occur in your business to ensure success over the next several years? This is not an all-encompassing task list — a fallacy that many contractors fall into during this step. It is an understanding of those one to three aspects of your business that must change to remain viable in the new economy.
Obviously, an initial objective may be to establish preferred product reseller agreements with certain manufacturers thereby allowing a substantial increase in your business profit margins. For other innovative contractors, the identification and development of new products may evolve your business into its own manufacturing dynasty. For those lucky few, there may be a chance to achieve the true definition of innovation — where you are able to turn your current competitors into your new customer base.
3. Construct an optimal operating structure.
With your strategic plan, you will have identified several objectives that necessitate changes to your existing operational business model. The next step is to construct an optimal model that clearly identifies the process logic you will use to deliver your new business solution. This step requires that you start with a blank sheet of paper as opposed to tweaking your current operational model. Only by eliminating the activities (and, in some cases, bad habits) of your old business model will truly allow you to visualize your new operational structure and its accompanying process nuances.
4. Add the technology component to your operating model.
Now, incorporate your technology solution into your new optimal operating structure. Again, you are doing this step devoid of any people in your solution as employee habits have a tendency to minimize the effectiveness of an optimal operating solution.
Specifically, what types of technology are necessary to operate your new business model? In some cases, you might be able to simplify your technology solution (e.g., leasing your accounting system with an online vendor as opposed to owning an on-site package). In other situations, you may need to invest in new technologies to accommodate your movement to a product-centric business solution (e.g., an enhanced inventory management system).
5. Populate your model with people.
The last piece in the puzzle is your people. If you followed the progression, you have built your business model based on economic facts, strategic objectives and operational excellence. Your people now allow you to implement your business vision. For many individuals this move to a new business model will be viewed in a negative light because people, as a general rule, hate change. Your objective as the business owner is to ensure that these changes occur — either with or without your current staff.
Evolution Happens When We Are Not Looking
The next economic revolution is upon us. For those who still doubt the impact of business evolution only need to remember the plight of the wagon wheel manufacturer. With the advent of the automobile, the need for wagons quickly went away; even the best wagon wheel manufacturer was no match for the evolution of transportation. Be ready to embrace the next economic revolution or be doomed to be the best wagon wheel manufacturer in a market that doesn't need your offerings.
Brad Dawson is the managing director of LTV Dynamics and has over 28 years of management consulting experience. He is a frequent lecturer to international entrepreneurial businesses and serves as a contributing writer to several national and international business and leadership magazines. He can be reached at BLDawson@LTVdynamics.com.
Seeing the Light
Some Good News: First-Quarter GDP Rises 3.2 Percent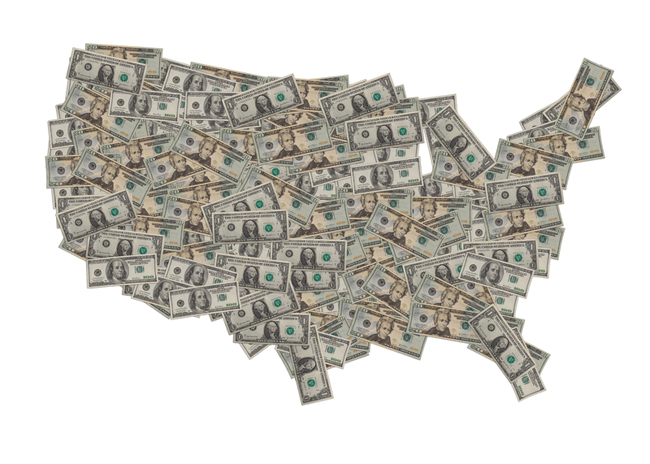 The U.S. gross domestic product (GDP) rose at a 3.2 percent annual rate in the first quarter, the Commerce Department announced in late April. GDP rose at a 3.6 percent rate in the fourth quarter, and the two consecutive gains marked the economy's best performance since the second half of 2003, Bloomberg reported. The first-quarter increase in the measure of goods and services was in line with economists' forecasts, Bloomberg said. Consumer spending, which accounts for about 70 percent of the economy, rose 3.6 percent, from 1.6 percent in the fourth quarter, marking the biggest gain since the first quarter of 2007. Economists had projected a 3.3 percent increase. This figure was the first of three; Commerce will revise it two more times.
"With a third-straight quarter of growth, it's clear America's economy is turning around," U.S. Commerce Secretary Gary Locke said. "But Americans remain rightly focused on their personal financial situations and jobs. Wall Street reform is an essential part of securing the future for our families and businesses. The president is committed to enacting changes that hold Wall Street accountable and provide strong consumer protections. In the aftermath of an economic crisis that put more than eight million Americans out of work and wiped out family savings and assets, the American people deserve and expect nothing less."
A Brief History Lesson
Historically, the United States has enjoyed three economic revolutions. The agricultural age was the first economic platform for the United States — started by English settlers and continued on through the early 1900s. The family farm was necessary for the generation of both consumables for the family and a means to generate income. In fact, in the early days of the United States, it was only those individuals that owned land who had the privilege of voting.
With the advent of mechanization and the start of World War I, a fundamental shift occurred with a movement away from agriculture and into manufacturing — the next economic boom. Agriculture went the way of large chemical companies and the family farm became a relic of an earlier era. Manufacturing brought America into the 20th century with large industrial plants and the production of tangible products — an age notable, in part, for being the golden era of the American automobile.
Finally, in the latter part of the 20th century, the United States experienced a move into the services marketplace. The manufacturing of tangible products was sourced to other countries where labor costs were significantly lower, replaced by an intelligent populace that relied on services activities to generate revenues. The United States saw a boom in financial, legal and leisure services, which expanded into other intelligent work for hire offerings including architecture, engineering, consulting and many forms of contractor services.