The Power of Steering
The new Electronic Power Steering on the 900 is a great option for commercial applications and owners. It makes long days of low-speed driving so much easier, as well as backing up, towing and pushing with a plow. But if you plan on off-roading a lot, consider the normal stiffer steering package. It makes controllability at fast speeds much easier.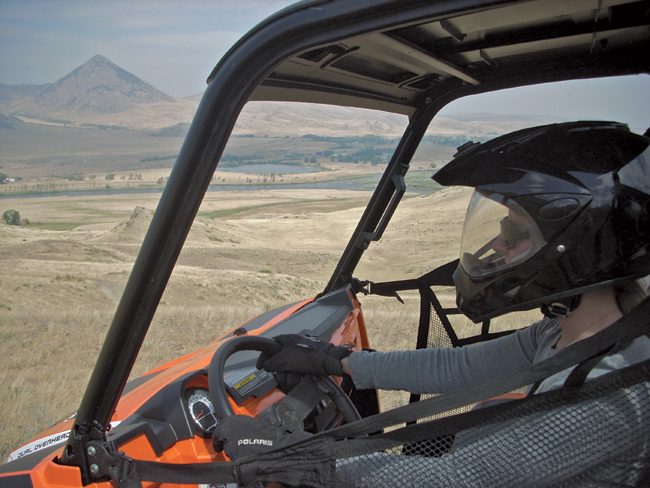 Light Impressions  
I love the new bright lights on the 900. For increased visibility, the RANGER XP 900 features 25 percent brighter headlights that project more than 30 percent further. It adds 100 ft of additional visibility, which is paramount for safe operations on a jobsite. When driving through the dusty trails of Montana, those bright headlights allowed me to keep track of our Polaris scoutmaster.
Cargo Carriers
The 1,000-lb capacity cargo box is cool, especially since it fits a pallet and a zillion LOCK&RIDE accessories. But the bed is high, accommodating that impressive 12 in. of ground clearance. That's great for off-roading, but if you plan on picking and placing things all day in your bed (shoveling mulch, lifting blocks or stacking hay) compare the height of the box to other utility vehicles in the market.
Pam Kleineke is associate editor of Compact Equipment, based in Peninsula, Ohio.