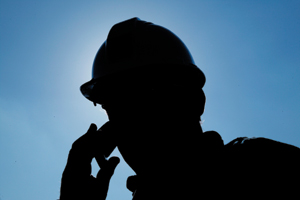 FMI is one of the largest providers of management consulting and investment banking services to the worldwide construction industry. As a consultant to successful construction companies, FMI must stay on top of industry trends in many ways, including tapping the knowledge of the construction market's top minds (who aren't already working for them). The company just recently released a report on nonresidential construction trends, using a sampling of construction industry executives voluntarily serving as panelists for their survey. The responses are based on their experience and opinions, and the analysis is based on FMI's interpretation of the aggregate results. Caution: Major decisions should not be made without additional investigation and research of specific geographic and construction market segments.
The NRCI
The Nonresidential Construction Index (NRCI) for the third quarter of 2009 is 44.8 and essentially unchanged from the second quarter reading of 45.0. This result leads FMI to think that we are seeing the bottom of this long recession for nonresidential contractors. However, there isn't much this quarter indicating recessionary conditions are going to end soon, for nonresidential contractors at least.
Most of FMI panelists see the short-term outlook as slightly less bad than last quarter, and we will take that as a good sign, even if a small one. A more important and telling sign is seen in this quarter's results for the one- to three-year outlooks for major construction markets. Panelists have reigned in their longer-term optimism, which seems to signal they are expecting a protracted recovery.
The American Recovery and Reinvestment Act (ARRA) hasn't yet been that stimulating for nonresidential construction and has led to a certain amount of frustration in the responses this quarter. The hope for a quick recovery has faded, and contractors are now slugging it out in the trenches trying to keep their backlogs full and facing increasing competition.
Nonetheless, this recession will end, and when it does, there is a growing sense that there will be a lot of changes in the industry. For instance, panelists expect much more work will come from the public sector than from private owners as the recession recedes, and the move to green construction continues to represent a growing trend.
NRCI Third Quarter 2009 Highlights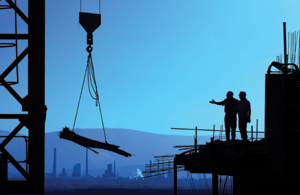 Panelists sense the overall economy is improving significantly from last quarter with this NRCI component moving from 34.9 to 43.5. Note: This is still in recession territory, but moving in the right direction.
Overall Economy in Which Panelists Do Business: Looking closer at home markets, panelists are slightly less glum about the outlook than last quarter with a component index score of 37.1 compared with 34.5.
Panelists' Construction Business: In the early stages of the recession, when panelists were still working on long backlogs, their markets and businesses were markedly better than the overall economy. That has now changed as panelists' backlogs have slowly declined from a median of nine months last quarter to eight months this quarter. Even though they expect those backlogs to continue to decline next quarter, they see their business as slightly improving to 35.7 compared with 32.2 last quarter.
Cost of Materials: Although panelists still see material prices going lower, there are signs that, in general, material prices are beginning to stabilize with 60 percent of panelists reporting no change from last quarter, giving us a component index of 63.8 compared with 77.1 last quarter.
Cost of Labor: Like materials costs, labor costs appear to be stabilizing and may even show some signs of rising as the index changed slightly from 54.7 last quarter to 52.2 this quarter.
Productivity: Productivity increases remain in the positive range as contractors struggle to be more efficient in the face of greater competition and lower profit margins. The component index for productivity is down slightly to 62.4 compared with 63.3 last quarter.
Delays and Cancellations: Delays and cancellations continue to plague nonresidential construction and are currently unchanged from last quarter with delays running at 20 percent or four times a normal rate. Cancellations are occurring at five times normal rate. As reported by one panelist, one reason this figure isn't worse is due to projects being cancelled or delayed while still on the drawing board.
Effects of the American Recovery and Reinvestment Act (ARRA): Only 21.9 percent of panelists are seeing some work trickle into their backlogs from the ARRA funds. Few panelists in the nonresidential construction markets expect the ARRA to stimulate their business. At best, it is helping to replace some work that would have been lost due to the recession. At worst, it may be causing delays in some publicly funded projects, creating a bureaucratic morass and leading to fierce competition in already tight markets.
Looking Ahead, Some Trends for After the Recovery
Despite concerns to the contrary, FMI does expect this current recession to end. As one panelist commented, "I cannot wait to see what comes after the recession!" While we all await this happy event, FMI thought it might be a good time to consider what the nonresidential construction markets might expect on the other side.
What FMI discovered in its panelists' responses was that it might not be business as usual, that is, the recovery will not just be a mirror image of markets before the downturn. To get an idea of what — if any — changes might occur for nonresidential construction, FMI asked about changes in some selected trends, most of which have already been changing the business of construction.
These questions were not meant to cover all possible trends; for instance, there isn't anything included about all construction delivery methods, notably CM-at-risk was not on the list, and the oversight was noticed by a couple of panelists. Overall, the results point out that nonresidential contractors should plan on making some significant changes to how they find and contract projects in the future. For example, the trend toward greener construction will accelerate as we find our way out of the recession. This acceleration may in part be due to the requirements for public projects as, for instance, 43 percent of panelists expect more public construction projects at the same time 48 percent expect fewer privately funded projects. Infrastructure and Public Private Partnerships (PPP) are also expected to make up more of the backlog for construction in the future.
Delivery method trends are more of a mixed bag, but 50 percent expect more use of design/build and 37 percent expect more Integrated Project Delivery (IPD). IPD is one of the latest trends and needs better definition as to what it entails and other issues related to true integration of project delivery. However, new technologies like building information modeling (BIM) and a slight trend to more complex projects will increase the demand for such collaborative building approaches.
Comments from Panelists for the Second Quarter of 2009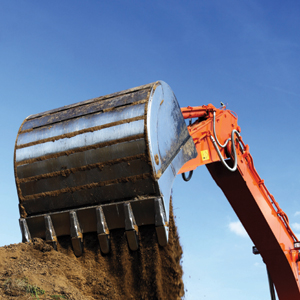 As in the comments about the effects of the ARRA, the additional comments received this quarter reflect a growing realistic viewpoint that the recession will be a continuing struggle. There is a sense that panelists are rolling up their sleeves and dealing with the problems and challenges. Overall, this is better than the high level of confusion and uncertainty about the markets seen in the fourth quarter of 2008. Now, there is a sense of digging in to survive and finding ways of preparing for a recovery. Here are some comments from the panelists:
Commercial contractors will look back to 2009 as the "good ole days." There are too many architects and engineers being laid off. The pipeline has stopped and is unable to restart due to lack of funding and pessimistic developers and building users (tenants et al.).
Competition is extremely fierce for the small amount of work available. There will have to be a shakeout of competition before we can expect to return to profitability.
Delivery methods will move through design/build to IPD. Design/build will prove to be less economical from a life-cycle cost standpoint. Dollars still drive most decisions in the design/build delivery method. IPD, structured correctly and creatively where risk and return are truly equitable among all partners, will prove to be more effective in the long term. Much like BIM, liability for "ownership" of the design and execution may prevent IPD from reaching its full potential. Eliminate the lawyers and all would be good.
We do not see much chance for improvement for at least a year.
I cannot wait to see what comes after the recession!
I think the markets have been stable for the last quarter, but conditions are still very difficult, and we don't see improvements until late 2010 or early 2011.
It is projected by the bonding companies that by 2012 50 percent of all contractors will be out of business. Think we need to move that up to 2011 with the banks cutting back all lines of credit to small subs.
Lump-sum, publicly opened bidding is very rare at the federal level. Qualifications-based selection is now the norm with private openings and price only part of the selection criteria.
Our gut is telling us that we will not see a major improvement in profitable work for two to three years. There has to be some consolidation and fallout within the general contractor ranks prior to a substantial improvement in both our volume and our bottom-line profits.
Owners and agencies are watching the dollars; no one wants to be on the news front page for overspending. It will be a while before we see a return to project partnerships.
Should better define IPD. We use the term as meaning either IPD as a "delivery method" (true multiparty contract) or IPD as a "philosophy" (applying IPD principles to traditional delivery methods such as CM-at-risk), which begs the question, "Where does CM-at-risk fall in the choices given? Left out? Don't care?"
The other factor affecting our local economy has been the downturn in the automotive market. In this region, we are very dependent on this sector.
Things were pretty busy before the recession. I hope they will be as good afterwards. When is afterwards, anyway?
This is the worst market I have seen in 38 years in the industry. We won't see any real improvement in 2010.
This is just a summary of the full report by FMI. To learn more about FMI's Nonresidential Construction Index or to schedule an interview with Phil Warner, contact Kathryn Robinson at krobinson@fminet.com or (919) 785.9211. FMI creates value through enhanced performance of companies, teams and individuals and by mitigating risk. FMI is headquartered in Raleigh, N.C., and has offices in Denver, Phoenix and Tampa, Fla. For more information, visit www.fminet.com.