When Dewey Winstead got word there was an antique air compressor on Craigslist, he was instantly intrigued. When he found out it was a historic Ingersoll Rand 1929 air compressor, he was sold. When Winstead first saw the 1929 Type 20 100-cfm air compressor, it was coated in rust and missing more than a few parts. But after working in the compressor industry for more than 30 years, Winstead, vice president of Pinnacle Central Co. in Polk City, Fla., knew the significance and the history behind the machine. So when his brother called to fill him in on the antique, he knew he had to have it at his dealer location.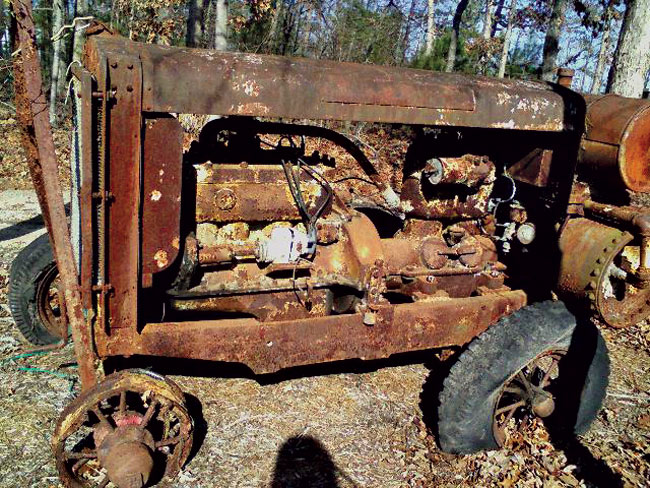 The antique Type 20 air compressor was originally built with vertical single-acting duplex water-cooled compressor cylinders directly connected or geared to four-cylinder, four-cycle tractor-type gasoline engines. These models were incredibly popular through the 1920s and several units are still operating today. The antique air compressor Winstead restored isn't currently in operating condition.
With the help of a few of Pinnacle Central employees and Frank Seligman, the father of an employee, one would never guess the compressor had spent the majority of its late life hiding in the back of a barn in Sanford, N.C. The newly restored 1929 air compressor is now on display at Pinnacle Central, a Doosan Portable Power dealer, right outside of Winstead's office — with a decal to show it's now part of the Doosan Portable Power family.
The Ingersoll Rand brand has been in the forefront of compressor technology, design and manufacturing since the early 1900s, when the company built the first portable air compressor by mounting a water-cooled stationary air compressor on wheels. By the 1920s, the manufacturer had streamlined the portability of the air compressor, developing four models — Type 12, Type 14, a special Tie Tamper compressor and the Type 20 — to run power tools not only in day-to-day applications, but also to run tools throughout World War I.