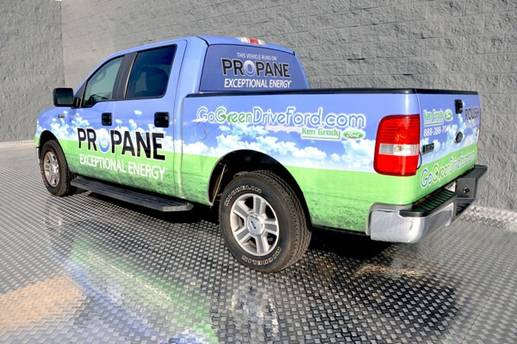 With the long weekend full of Memorial Day barbeques behind us, the thought of propane may still spark images of firing up the grill and serving up hamburgers and hot dogs. But, for spectators at the Mobilizing North Carolina conference, in Raleigh, N.C., last week was all about using propane for clean driving. 
Five propane-fueled vehicles were available for test-driving last week at the conference to showcase propane's use as a clean, cost-effective alternative fuel. Alliance AutoGas and Roush Performance, with support from the Propane Education & Research Council (PERC), displayed a Ford Crown Victoria police sedan, a Mercury Grand Marquis, two F-250 pickups (regular and crew cab) and an F-350 truck.
 
The one-day event, called CARE for "clean air and renewable energy," featured alternative fuels and advanced transportation technology solutions that can help meet the state's air quality, energy and transportation needs.
 
A PERC representative spoke during an alternative fuels session called "Transportation Technology Options." Other speakers included North Carolina Senator Josh Stein and state government officials.
 
"Propane vehicles have been in use since 1913. It's a well-established fuel that increases energy security and improves the environment," said Brian Feehan, vice president of PERC. "With more than 270,000 propane-fueled vehicles in the United States and 14 million worldwide, propane is widely used, and we're thrilled that the beautiful state of North Carolina is pursuing propane and other alternative fuel options."
According to the Department of Energy, North Carolina uses the most propane transportation fuel with 17 percent consumption, followed by California (11.5 percent), Michigan (6.9 percent) and Texas (6.4 percent). DOE also reports that propane vehicles currently on U.S. roads displace more than 150 million gallons of gasoline each year.
For more information about the conference, visit www.ncmobilecare.org. For more information about PERC and its programs, visit www.propanecouncil.org.