Dump body manufacturer Ox Bodies is helping residents of Tuscaloosa recover after the devastating storms of April 27. As part of its recovery efforts, Ox Bodies has donated more than $20,000 in mesh and vinyl tarps to aid in the cleanup and rebuilding of the surrounding area. According to Ox Bodies marketing manager Debbie Puckett, helping out is part of being a member of the community.
"Ox Bodies is very community-oriented," she said. "There isn't a person at our facility who hasn't been affected in some way by these storms. We knew we had to do something and this was one way we can help by providing useful materials that may not be easy to find."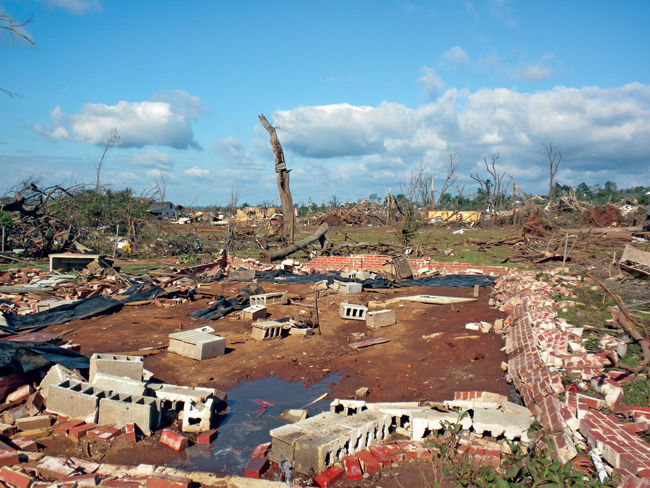 According to Puckett, Ox Bodies is planning future donations. The tarps donated are a first step by Ox Bodies and are being distributed through Temporary Emergency Services of Tuscaloosa. Ox Bodies employs more than 80 people at its Fayette, Ala., manufacturing facility and has been operating there since 1972. Ox Bodies is a leading designer, manufacturer and installer of medium- and heavy-duty dump bodies, platforms, trash bodies and related truck body accessories.