When disasters strike, people need instant help and resources. For over 150 years, members of the American Institute of Architects (AIA) have worked to create communities that are more valuable, healthy, secure, and sustainable. Now the AIA is applying that community outreach to disaster relief situations. 
"Too many communities struggle after a disaster with issues related to the ongoing safety and viability of their built environment," said Robert Ivy, FAIA, EVP/chief executive Officer of the AIA. "This partnership with Architecture for Humanity will help architects everywhere acquire the tools, training and leadership skill to make meaningful contributions when their community needs them most."
 
AIA and Architecture for Humanity announced a strategic partnership to coordinate advocacy, education and training that helps architects make effective contributions to communities preparing for, responding to, and rebuilding after disaster. The partnership is focused on providing resources so more architects can utilize their skills in disaster response environments and better serve as leaders in their community.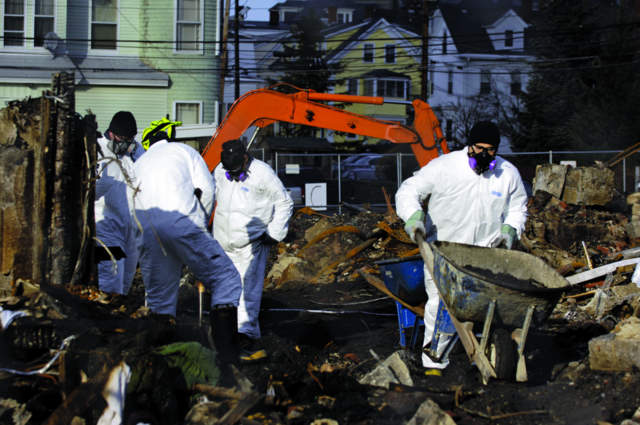 Although the AIA and Architecture for Humanity each have well-established volunteer-led disaster response programs, the increase in disasters over the past several years heightened the need for additional architects to be trained in disaster response techniques so they assist their community when a disaster strikes. The AIA and Architecture for Humanity partnership combine and enhance existing disaster related resources and develop new programs and education targeted toward AIA members, allied professionals, and the general public.
"We are excited to work with the AIA and its members to help communities rebuild lives and livelihoods," said Kate Stohr, co-founder of Architecture for Humanity. "Architects are needed most when disaster strikes. Too often disaster response fails to fully address the long-term reconstruction needs of communities. By training architects to work with communities, we can help speed the transition from emergency response to long-term recovery."
One of the first projects that the new partnership will offer is a grant program for local components and chapters. Both organizations are committed to developing and supporting local initiatives and the grants will help fund members to work with local government agencies on planning, training and other critical initiatives so that they can be prepared before disaster strikes.