Contractors need to buy expensive machines, and to see a return on that investment pros need their iron to work hard and last a long time. To distinguish itself as that hard-working, durable brand, Komatsu America Corp. announced Komatsu CARE, a service and advanced product support solution that comes standard with all construction size Tier 4 Interim machines. Komatsu CARE is being billed as a pioneering maintenance program, aimed at lowering the cost of ownership with a Komatsu machine, whether it is rented, leased or purchased.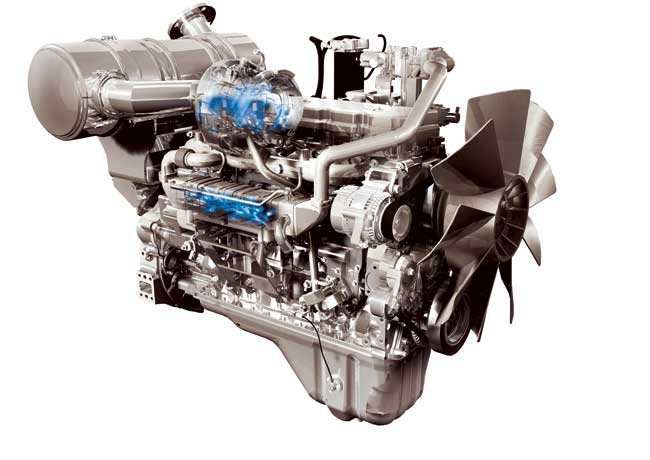 "With the introduction of Komatsu CARE, Komatsu is the first in our industry to offer a comprehensive complimentary maintenance program," said Dave Grzelak, CEO, Komatsu America Corp. "Complimentary maintenance programs have been very successful, particularly within the luxury auto industry, because they have increased residual values on lease returns, increased the price of used vehicle sales and increased the longevity of component life. With Komatsu CARE, we think we can replicate that success within the construction industry for those who buy and lease Komatsu machines."
Komatsu CARE is definitely aimed at easing the burden of newer Tier emissions standards for diesel engines, which will cost more for the customer. What are Tier emissions standards? Well, in an effort to reduce and control nasty pollutants like diesel particulate matter (PM, known as soot) and nitrogen oxides (NOx), the Clean Air Act required the EPA to, among other things, establish and enforce progressively more stringent emissions requirements for all new off-road diesel engines starting in 1996, known as the Tier emissions standards. For the construction industry today, off-highway diesel engine Tiers are coming to a head as the final and most stringent set of regulations (called Tier 4) are already here for many small diesel engines.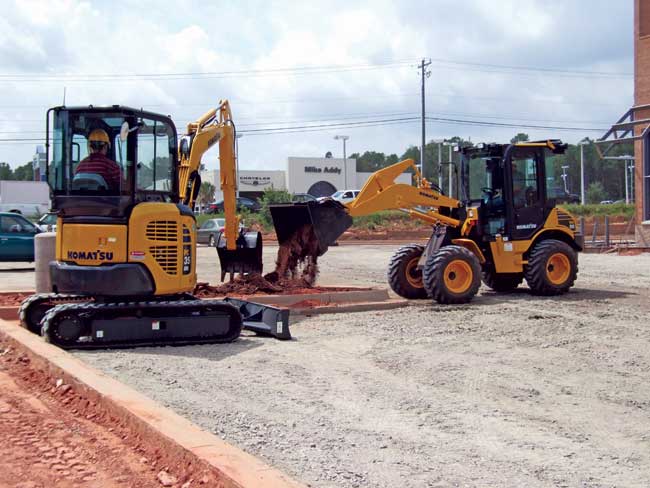 Tier 4 standards require many new, expensive technologies, so the cost of diesel engines is increasing. Komatsu hopes to mitigate those costs with Komatsu CARE. The program includes all 500-hour, factory-scheduled maintenance intervals on Tier 4 Interim Komatsu construction equipment for the first three years or 2,000 hours (whichever occurs first) and is available at all distributors in the United States and Canada.
The Komatsu CARE Complimentary Maintenance Program includes:
Komatsu Genuine Fluids
Komatsu Genuine Fluid Filters
Service work performed by a Komatsu Factory Certified Technician
Multi-point inspections performed by a factory certified technician
Komatsu Oil and Wear Analysis (KOWA)
Komatsu Genuine SuperCoolant
"We've introduced Komatsu CARE at this time to ease the cost of buying or leasing a Tier 4 machine," Grzelak explained. "Komatsu CARE is yet another example of the value-added tools and services that go along with owning a piece of Komatsu equipment. This is the kind of program that Komatsu and our distributors offer to continually improve our customers' experience."