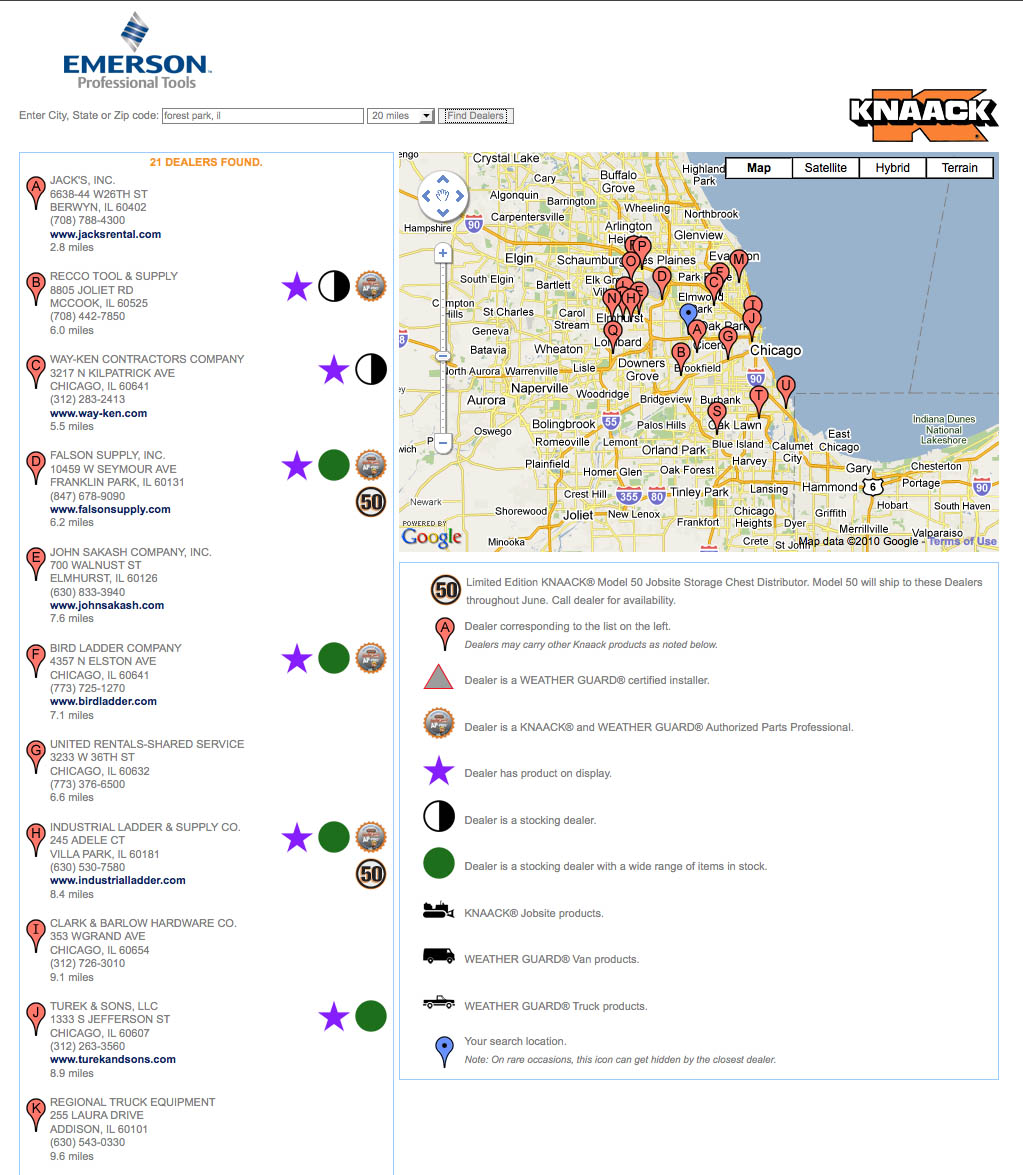 The search is over. Customers looking for local Knaack dealers can now take advantage of the company's new online dealer locator at its website www.Knaack.com. The dealer locator, which was announced today, is a tool that allows website visitors to search for the nearest jobsite, truck and van equipment dealers based on a zip/postal code and radius search.
The new dealer locator uses Google Maps 3.0 as its platform. This technology will allow customers to find the store closest to them in the shortest amount of time. In addition, through easy-to-use icons, the new dealer locator also will direct prospective buyers to the most relevant dealers to fill their needs. The resulting search will provide product display, in-stock inventory and certified installation information making their purchase experience more streamlined and thorough.
Additionally, the new dealer locator showcases dealers that are participating in sales promotions and stocking key accessory items. This information is continuously updated so that end users can quickly and easily find dealers that offer consumers the broadest selection of standard and promotional product offerings.
"The dealer locator will allow end users to quickly identify the nearest Knaack dealer location," said Bill Zbylut, vice president of marketing. "Both consumers and Knaack dealers will benefit from this tool." Consumers can shop with confidence at a dealer location that supports a broad range and depth of products and accessories. Dealers who are participating in Knaack's programs to the fullest extent possible will benefit from increased traffic and sales. It's a win/win situation for consumers and dealers.