Isn't it amazing how the ebb and flow of economic cycles can come and go so quickly? Many contractors have experienced the boom of the past several years and have been able to replace their construction equipment on a regular cycle. Unfortunately, when we hit the lower curve of a cycle, it became more difficult to stay on schedule with equipment replacement. So how does a contractor make his or her equipment last through the bottom of the economic cycle without replacing it? Here are some simple ways to stretch your equipment investment dollars to get the most production out of your operation.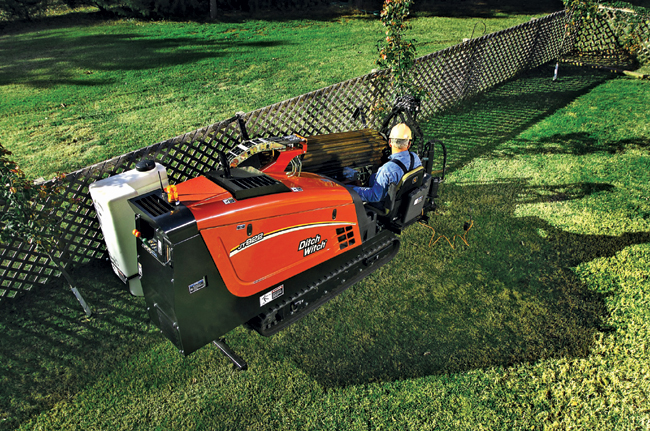 Philosophy — Develop a company philosophy promoting maintenance as a high priority. Some companies trade their equipment on regular cycles and tend not to be as focused on a strict maintenance policy as those companies that have a longer operation policy. This philosophy must be communicated and adopted throughout the entire company to make it work.
Maintenance Plan — Develop a scheduled maintenance plan and do your very best to follow it. Regularly scheduled maintenance does not include emergency breakdowns, but rather the recommended service items that are typically identified by the manufacturer and assigned hour limits to measure service and replacement intervals. By following these schedules, you will decrease your downtime in the field and help ensure the maximum life out of the entire system.
Trained Service Personnel — While it is advantageous to use factory trained service personnel in local equipment dealerships, it is not always a practical possibility. Identify your internal service technicians and have them trained by your local dealer. HDD systems are not rocket science, but they are specialized construction equipment. Having and utilizing trained personnel and appropriate service manuals will help ensure your equipment is serviced correctly and running smoothly.
Parts Inventory Plan — Many companies are not located near a construction equipment dealer. This frequently increases downtime due to the availability of repair or replacement parts. Having your own inventory of parts may seem like a large investment, but in the end, it will pay big dividends. Most people do not consider the amount of time it takes or the mileage they have to drive to pick up emergency parts when equipment is down. Putting a price on labor, mileage and lost revenue will help you see how an inventory of parts will reduce your overall cost. It also allows you to stay on time with your regularly scheduled maintenance because you always have the parts on hand when the maintenance is scheduled.
Immediate Repairs — The drill unit is the focal point of most HDD systems. The drill is the most complex and expensive component of the system and typically experiences the most wear. There are a few basic areas users should pay attention to. However, it should be noted this is not an all-inclusive list. Please refer to your operator's manuals and service manuals for a complete list of maintenance items.
Drill Frame — Examine the carriage frame and rollers, wrench jaw inserts and cylinders, saver sub (drive chuck), pipe guides or rollers, rack and pinion or chain and sprockets on the thrust system, pipeloader shuttles and grippers and fluid swivel.
Power Unit — Check the engine oil and filters, engine cooling system, air filtration system, hydraulic oil and filters, hydraulic cooler, hydraulic hoses and fittings, periodic hydraulic pressure checks to evaluate relief settings and pump/motor wear, electrical harnesses and couplings for wear and abrasion due to interference with other components, all guards and cowlings to maintain proper air flows.
Fluid Pump — Inspect all liners/packing, valves, seats and shut-off valves, and double check the antifreeze system for cold weather applications.
Undercarriage — Check tracks for wear and ensure proper tension. Check the hydraulic drive motor or gearboxes for any wear or damage.
Drill Pipe and Downhole Tools — Check the drill pipe body for wear and straightness and tool joint wear and damage. Be sure to rotate the drill pipe in the pipe box for even wear, while checking the beacon housing and beacon lids, nozzles, beacon buddy, threaded connections and drill bit bolts. Take notice of if drill bit wear for is still efficient penetration rates, and that hole opener cutters and fluid orifices aren't obstructed. The fluid mixing system is an often overlooked component of an HDD system. It is integral as it provides the lifeblood to the system.
Fluid Mixing Pump — Inspect seals, connections and drive coupling. Test the drain system for cold weather applications.
Engine — Inspect oil levels, air breather, rope or electric start system.
Valves and Hoses — Exercise valve handles and be sure to check fittings and hoses for leaks. It's also a good idea to  drain them in cold weather.
Venturi — Clean mixing hopper and mixing system to keep the fluid path clear of any obstructions.
Tank — Clean regularly, check mixing jets and drain in cold weather. The electronic guidance system completes the HDD system.
Tracker — Keep clean and store in a dry area and keep a supply of fresh batteries or a fully-charged rechargeable battery. Do not place the tracker in an area where it can be run over by other equipment.
Beacon (Sonde) — Remove from the beacon housing each day, clean and store in the carrying case, use fresh batteries and test before each bore.
Remote Display — Test daily, if not integral to the drill unit store in a safe place. Many of these items are very basic, but often overlooked in day-to-day operations. It is crucial in today's economy to look for every advantage you can gain to maximize efficiency.
Following these suggested maintenance schedules will help you get the most out of your investment.
Richard Levings is a Product Marketing Manager at Ditch Witch, based in Perry, Okla.