Over the past few years, the "perfect storm" of recession and market uncertainties has left many construction firm owners and executives a little seasick. Some companies have run up on the rocks, while others have failed to stay afloat all together. If you look at this period as a test of leadership and management skills, how have you performed?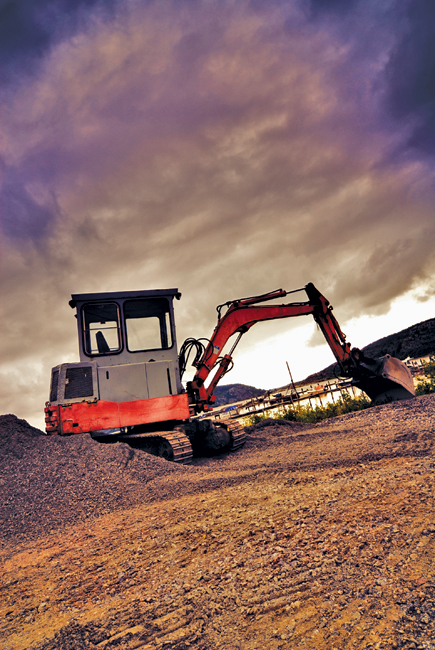 Many contractors tell us they will be pleased if they can just survive until the turnaround happens. However, others are working on building companies that are prepared for the next economic wave. They are rethinking their strategies to prepare for long-term market changes not just short-term survival. There are some common myths with regard to business strategy. Often containing an embedded element of truth, they can still be detrimental to success. An FMI Non-Residential Construction Index (NRCI) panel reviewed the most common strategic myths and prepared recommendations to help navigate some of the most treacherous markets we have experienced in decades.
The future is likely to mirror the past.
If we can just make it through, we will be fine.
Now is not the time to make bold changes. Yesterday's strategy will be sufficient to guide our organization into the future.
We all have an innate faith in our own ability to predict the future based on our prior experiences. However, recent economic turmoil has created a permanent shift in how business is being conducted. Some of the assumptions that we took for granted in the past are simply no longer valid. In the face of increasing uncertainty and competitive pressures in our industry, we have seen a large number of contractors fail to adapt their historical strategy to align with a rapidly changing business environment. Intense competitive pressure is influencing firms at all levels of the industry, including small- and middle-market companies.
Understanding that this competitive dynamic is unfolding across the industry, NRCI panelists were asked to choose which broad primary strategy their firms had followed in the previous boom market, compared with the strategy they were most closely following today. Fifty-three percent currently are pursuing new products and services and/or markets and types of customers. In comparison, only 43 percent were pursuing these areas during the boom. We also looked to see if part of the struggle is due to common strategy shortcomings:
Need for differentiation
Need to adapt to the changing business context
Need to uncover innovative or game-changing ideas
Thirty-one percent struggle with differentiation, stating: "We say we are the best, but our competitors are often as good." Thirty-eight percent struggle with the changing business context, stating: "our strategy is not working as well as in the past." Twenty-nine percent struggle with new idea development, stating: "Given our size and capabilities, we have wondered if there is something more we should be doing to gain market share." When asked how the financial crisis has affected their organization's core activities or assets, the responses were surprising.
Core activities are recurring activities that have historically generated profits (e.g., delivery systems, operating procedures).
Core assets are durable resources, including intangibles such as knowledge and brand capital that have historically made the organization efficient at performing core activities (e.g., people and their skills, technology infrastructure, equipment).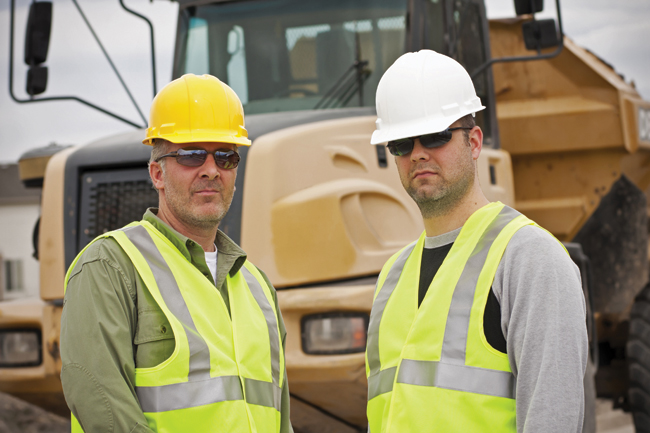 The single-most startling finding was that 11 percent of NRCI panelists believe that their core business model (both activities and assets) is facing obsolescence. In a broader context, a full 68 percent are facing some type of threat to activities and assets.
What Can Be Done?
We often hear companies say that now is simply not the time to make any fundamental changes. To that misperception, we offer the lessons learned by the residential building sector firms that have experienced the worst of the recession. A few of the fundamental themes common to residential companies that have ultimately emerged well-positioned for the future are:
Firms that recognized early the urgency of the situation and made changes quickly ultimately did better than the ones who held on hoping for improvement.
They asked themselves hard questions such as, "Should we be in markets such as automotive showrooms, shopping malls or multi-family housing. If not, can we exit those markets and how fast?"
They recognized that cost cutting would not do it alone.
The leading firms also figured out ways to build, maintain and grow their revenue base.
While intuitively simple, these responses required a fundamental reassessment of a firm's current strategy and quick action to reposition themselves in the market. We also need to step away from the immediate concerns and pressures of everyday survival and look at the drivers of industry change to predict where a firm may fit as we emerge from the current turmoil. FMI and a cross section of leaders from the architecture, engineering and construction (AEC) community recently completed a study of potential scenarios for the AEC industry's future. They identified six areas of change that are affecting the industry:
1. Global
    Infrastructure
    Competition for resources
    Interdependent global economies
2. Social
    Consumer technological literacy
    Workforce mobility
    Aging population
3. Technological
    New technology
    International standards
    AEC industry technological advances
4. Economic
    Continued volatility in commodities and energy
    Public/private partnerships
    Erosion of U.S. economic dominance
5. Political
    Increased government control
    Increased regulation
    Limited restrictions on labor mobility
6. Environmental
    Sustainability
    Increased regulation
With this knowledge in hand, we encourage firm leaders to perform a gap analysis between the current state and potential states of the future. Challenge the conventional wisdom that inevitably creeps into your strategy discussions. Identify past assumptions that are no longer valid. Include outsiders to help challenge the status quo and insular thinking. Incorporate scenario planning. Additionally, if you are one of the 68 percent facing threats to your core activities and/or assets, challenge your team to think both practically and creatively about how the organization is going to adapt and survive.
The Results
Many companies are making strides to adapt their strategies and reposition their organizations for the future. However, lingering doubts and shortcomings still permeate the discussion around strategy. For firms that feel their strategy needs some more fine-tuning, we offer a few thoughts:
If you choose to stay in place, do so intentionally.
Be cognizant of paralysis and act quickly once the right decision or opportunity presents itself.
Do not miss an opportunity to reshape your organization for the long term.
If your firm is well-positioned in key markets or has a strong balance sheet, take advantage of the opportunity to acquire attractive targets and weaken the competition.
No one can doubt that construction markets have been severely disrupted by the global financial crisis. However, the sky has not fallen. Savvy firms have made money in the past during similar times of uncertainty. Successful companies will use this time to refocus the business, examine strategic opportunities and right-size their operations. FMI's founder, Emol "Doc" Fails, coined the phrase, "profit thrills, volume kills," which could not be more appropriate in this environment. Know that you are operating in your sweet spot and respond appropriately to the environment.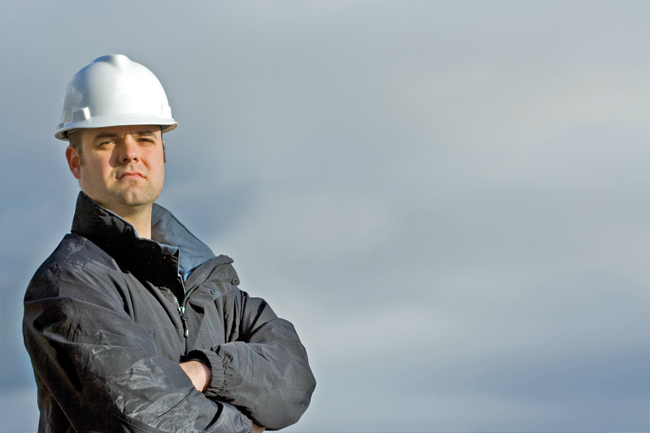 It could be another decade before we see a boom in construction even closely resembling the last one, but we can be certain that the latest storm will leave a world of opportunities in its wake. Many executives have been using the cover provided by a deep recession to recast the future direction of their firms. There are many possible futures facing the industry, and those firms preparing and adapting their strategies now will be there to win big when the market recovers.
Phil Warner is a research consultant with FMI. He may be reached at (919) 785-9357 or via e-mail at pwarner@fminet.com. Briston Blair, a former FMI consultant assisted with this article. FMI is the largest provider of management consulting, investment banking and research to the engineering and construction industry. Visit www.fminet.com for more information.