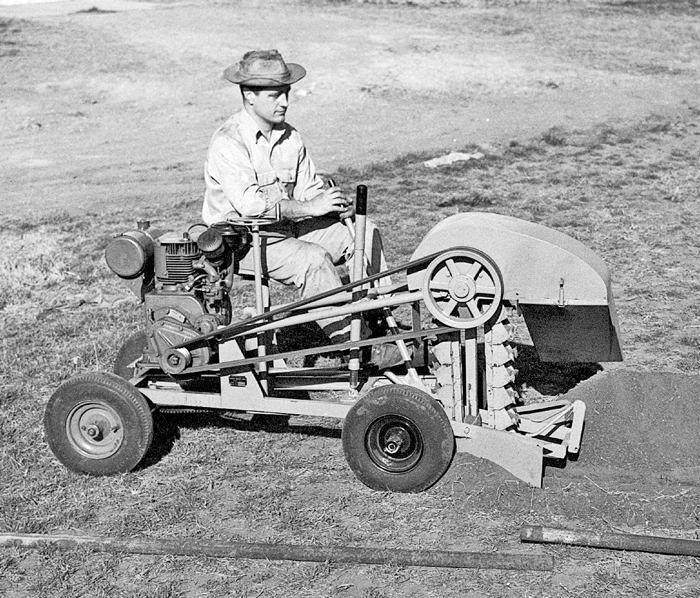 Innovators develop and introduce new ideas, create new inventions, pioneer new markets and make both work and leisure lives easier. The Charles Machine Works Inc. (CMW) is an innovative company and its chairman of the board, Ed Malzahn, is a true innovator who has led the underground construction market in innovative directions. CMW and its Ditch Witch brand evolved from a Perry, Okla., blacksmith shop established before statehood to a world-leading manufacturing company with operations that remain centered in Oklahoma.
The innovation that started it all — the world's first compact trenching machine — was introduced in 1949. It was envisioned as a small machine that plumbers could use to dig service lines from water mains to houses. At that time, no machine existed for that purpose and service lines to homes were hand dug. That first Ditch Witch trencher launched an industry. As demand for Ditch Witch trenchers grew, Malzahn realized that a key to producing a compact, economical trenching machine was to address the issue of the 40-to-1 differential between a machine's "dig" mode for driving the digging chain and that of the "mobile" mode for turning the wheels to move the machine around a job. Malzahn's solution was a planetary gear box using two primary gears of the same diameter, but with different number of teeth on each gear. These two "sun gears" combined with three "planet gears" provided the necessary reduction while fitting into a small package.
Malzahn also developed a simple way to bypass the planetary gear so the gear box became a direct drive to the wheels. This patented gear box was used on Ditch Witch M-Series trenchers from 1957 through 1981. "This planetary gear box helped build this company," Malzahn has said. The Ditch Witch trencher product line soon grew to serve a broader customer base. Four-wheel-drive models were more complete, more powerful and could dig deeper trench. When the trench is dug, it must be filled in after pipe or cable is in place. Therefore, a backfill blade was added allowing one machine to do two jobs.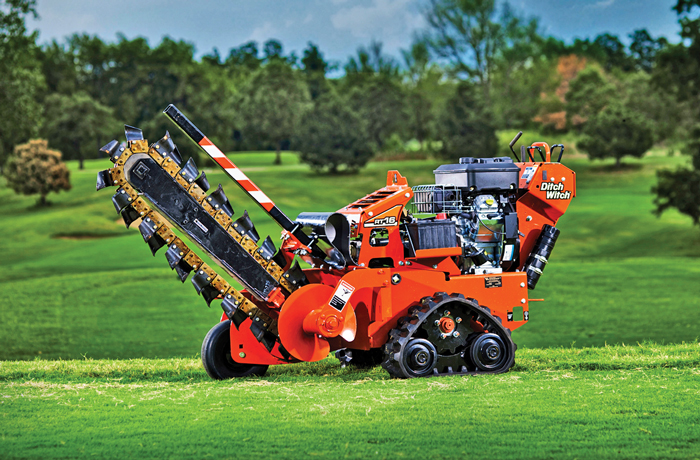 Ditch Witch and Malzahn would enter lots of unique markets throughout the decades: directional drilling; vacuum excavation; compact tool carriers; vibratory plowing equipment; and the production of a variety of digging chains, teeth and plow blades needed to meet differing soil conditions to ensure maximum production. The history of CMW and the development and evolution of Ditch Witch products is a true American success story in which an innovative company in a small town developed a new product meeting an unfilled need and grew into an industry-leading manufacturer serving a worldwide market.
"In the early days," remembers Malzahn, "I would personally interview every job applicant. I would ask each one, 'What can you do?' And the answer almost always, "I can do whatever needs to be done. That attitude defines Charles Machine Works and the Ditch Witch dealer organization today."
Jeri Lamerton is a public relations manager with Ditch Witch, based in Perry, Okla. 
Tags:
Trenchers