It is no secret that the landscape of the snow and ice management industry is changing, whether it is pricing, weather or technology. Industry professionals must stay ahead of the curve to maintain a successful business, and this means keeping up with ever changing trends, both business and technology related. One of the biggest industry trends in the past years is the emergence of national service management companies (snow professionals looking to sign national contracts, offering their plow services across the country to corporations with a lot of properties ­— like Home Depot or Piggly Wiggly). While this can be a controversial issue for some, this is a fast-growing trend that is here to stay and can be a profitable opportunity for businesses willing to adapt to change.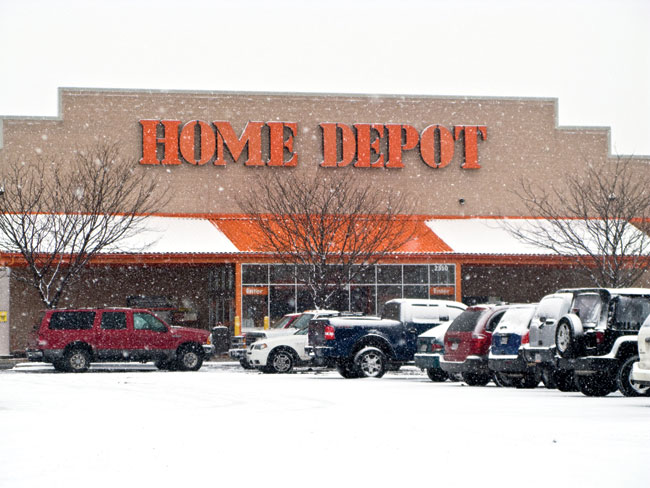 The Emergence of National Companies
There are several questions and points to understand when making the decision to work with national companies, the first of which is: "Why national?" National companies are gaining popularity as a result of the overall changing world of business. With an emphasis on speed of delivery, cost reduction and globalization, the snow and ice industry is going down a road many other businesses have. National providers focus on these principles, making them an attractive option to retail chains, as they can typically offer a streamlined service for less.
For private contractors used to servicing larger retail chains, this shift can be a difficult one to adapt to. However, companies can learn to fit the model within their overall business plan. Knowing your costs and capabilities, understanding what it means to work with a national company and having a process in place for working with these companies are good ways to get your foot in the door.
What Are National Companies Looking for?
National work is quite different from private work, but the general principles of being a successful snow contractor remain the same. One of the main questions when discussing national service management issues is: "What do national providers look for and seek from their partners?"
Service quality
Cost savings
Geographic reach
Range of services
Experience/reputation
Strong customer relationships
Technology
Safety record/Legal compliance
Forming a partnership with a national company goes both ways. Research and communication are integral to success, and while a national company looks for all of these qualities in a contractor, you must do the same to make sure the national provider is a good fit for your business model.
Deciding to Take on National Contracts
Working with national service management companies can be rewarding, but be sure to review and think about the following questions before you make a firm decision:
Evaluate the company you are considering signing a contract with. Do they have the strength and longevity necessary to form a lasting partnership?
What clients do they serve? Consider talking to other contractors for first-hand knowledge of what it is like to work for a national company.
Do you have a system in place for working with national companies? Administrative, contract and field work processes should be in place before signing a contract, and employees should know what they will be responsible for.
Do you know your costs and capabilities? Make sure you have the means and a process in place for taking on this sort of work and getting paid.
Do you have a clear understanding of what the work entails? Review the contract and make sure the work is high quality and that you have complete knowledge of what the job requires.
Do you understand insurance and payment terms? Develop some expertise and legal resources and consider having them review the contract before signing.
One of the biggest success factors in working with national companies is to understand every aspect of the contract and scope of work required. Be sure that your company has the means to fill all the requirements and that a good process is in place to ensure the partnership runs smoothly.
Contracts and Record Keeping with National Companies
The key to making national companies work for you is to integrate some national work in your business model. One of the most important tips from contractors who have had success with national companies is to follow the contract to a tee and document every aspect of the work you do. Data management can be intensive and time consuming, but it is the responsibility of the contractor to ensure proper work and payment. Know the contract you are signing and what needs to be done from start to finish and be sure your processes are standardized and efficient. Here are some tips for contracts and record keeping:
Have a strong system for tracking all needed records.
Know the deadlines and when invoicing/records are due, and don't miss them.
Create a follow-up system to ensure nothing slipped through the cracks.
Make sure you understand every aspect of the contract and site specifics.
Understand what equipment is needed and how each piece of equipment can perform.
Challenges and Benefits with National Companies
There are good and bad points of view to working with national companies, and while there are some challenges, educating yourself and working together with these companies can lead to long term benefits. A few challenges to consider:
Many national bids are going to be lower than what you would bid them alone.
Ask yourself if your company has the means to perform the high level of service necessary for the price. If the answer is no, these types of contracts may not be right for you.
Pay attention to the scope of work, as it will affect the amount of service you provide.
Missed paperwork and deadlines can increase your chances of not getting paid.
5. Negotiation on contract and pricing can be difficult.
Despite the challenges, national companies can be a beneficial part of your portfolio. Although they come with challenges, developing a plan for integrating them into your business can be a great benefit to you. Researching who you are going to work for, being knowledgeable about the contract and meeting standards are all necessary for success with a national contract. For more information, visit www.sima.org or www.goplow.com.
Ellen Kobach is the certification and communications coordinator for the Snow & Ice Management Association, based in Milwaukee.
The Snow & Ice Management Association
SIMA Keeps Contractors Educated, Networking and at the Top of the Industry
The Snow & Ice Management Association is a trade association for snow professionals. With over 1,500 members in the United States and Canada, SIMA offers education programs, professional networking and business resources. For over a decade, the association's show, the annual Snow & Ice Symposium, has helped professionals in snow and ice join together with over 20 educational sessions covering all aspects of snow and ice management. It's also a two-day trade show featuring the latest snow and ice equipment and products, which makes for great networking with 1,200 plus industry professionals.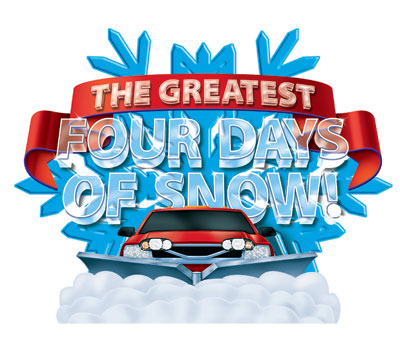 You can also visit www.goplow.com, the newest website to connect the professional snow and ice industry. GoPlow features industry focused articles and contractor stories, including snow business archives and blogs from industry professionals. Visitors can peruse the snow and ice management marketplace, where they can find all the services and products you need to run your business. They can even sign up for a Goplow user account to join groups, comment on stories and network with other professionals from around the country. All this and much more are available from the great people at SIMA.