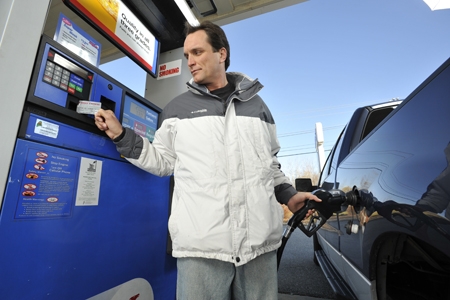 WEXSMART is a wireless vehicle tracking and diagnostics system that is tied directly to your fuel card. With WEXSMART's nationwide network coverage, the power of your fuel card is increased to include the ability to obtain up-to-the-minute reports on the location, speed and actual operating condition of your vehicles. SIM cards and encryption features protect your company's data, making sure it is sent safely and securely to you.
Once installed, WEXSMART communicates with your vehicle's internal computer sensors that monitor performance and detect problems. The WEXSMART system interprets vehicle diagnostic data and transmits the data back to you over your service provider's wireless network. WEXSMART will then immediately alert you of any vehicle problems through your online account. And through continual analysis of your vehicle's performance and maintenance notifications sent based on predetermined system readings, you can proactively identify and repair diagnostic problems, improve maintenance and extend the life of your vehicle.
Features abound and include: nationwide coverage; 2-minute GPS location updates; vehicle tracking history; landmarking/geofencing; hierarchical grouping; engine problem alerts; full reporting suite; and speed reporting.