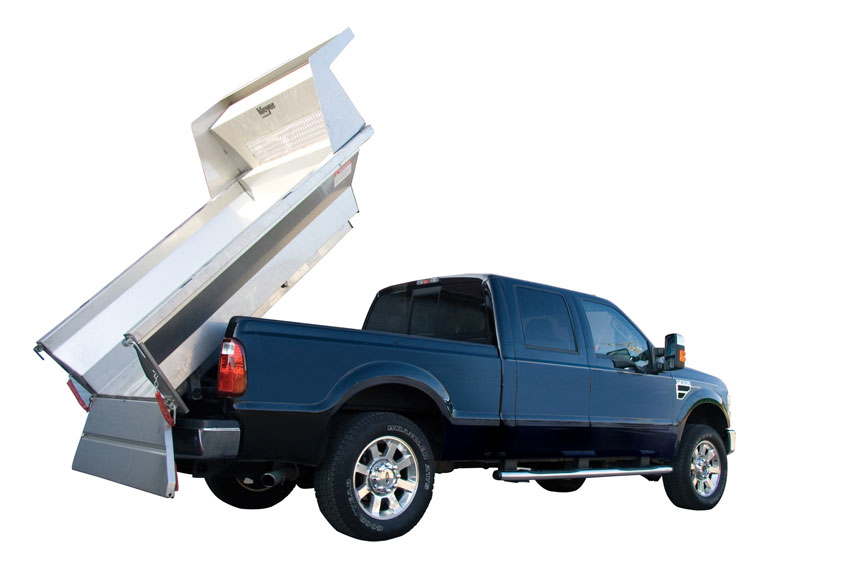 Contractors need trucks that ride like chariots onto jobsites, ready to work along crews and construction to help complete a job. If you have a pickup truck that's not yet battle ready, you might consider the Meyer Payload Insert Dump Bed, being introduced by Meyer Products, which adds productivity and profit by quickly converting a standard ¾-ton pickup into a high performance dump truck with lifting capacity from 4,000 to 7,500 lbs.
The Payload makes it easy to haul stone, mulch, dirt, firewood or any material that needs to be moved from place to place. It installs in minutes and features a double acting tailgate to make unloading a breeze. These Meyer dump beds are available in carbon steel or stainless steel and feature twin 3 ½-in. lifting cylinders to provide maximum lift capability, while improved stability reduces the stress on hoses and hydraulics.
The Payload features a versatile, double acting tailgate for metered control of material, providing the needed flexibility for controlling material flow during dumping operations.  The Payload can be easily removed from the vehicle when not in use.
For more information visit http://www.meyerproducts.com/ or call (216) 486-1313.