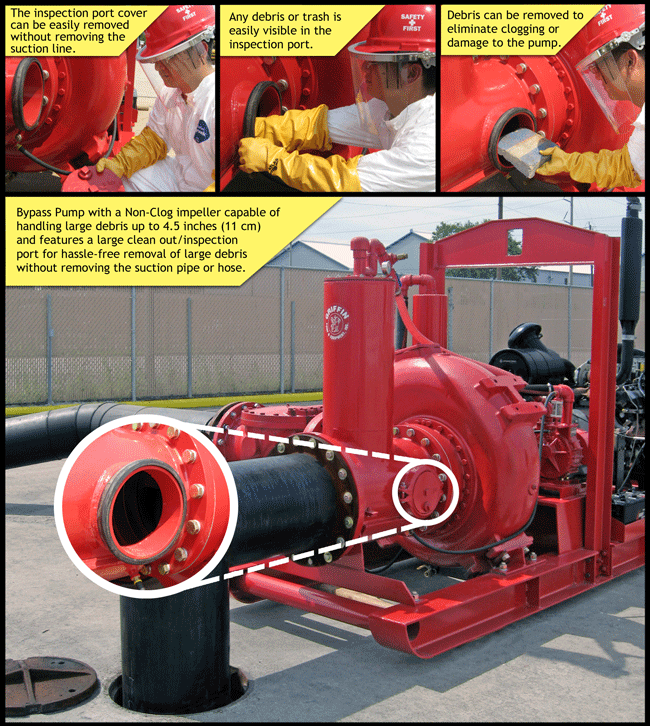 As our sewer infrastructure continues to age, rehabilitation is needed to keep it up and running. With Griffin non-clog pumps, contractors can bypass sewage during sewer line repairs — getting the tough project done and keeping the system working for the community that relies on it.
Griffin's Model 18 NCRD pumps are capable of delivering flows exceeding 17,000 gpm and providing head capacities of 240 ft or more. Griffin non-clog pumps are an ideal solution for sewer bypasses, flood control, sumping or any other application requiring high volume and the ability to move trash laden effluent. The pumps feature large clean out/inspection ports for easy inspection and removal of large debris over 4 ½ in. without removing suction pipe or hose
The pump model is available in vacuum-assist, diaphragm prime or compressor prime, and with an electric or diesel powered engine. Most models boast internal fuel tanks for 24 hour operation. Thanks to rugged, quality construction, the pump can operate efficiently in a wide variety of conditions. A hose, fittings and other accessories are also available.