Recovery remains slow. It's a mantra we've heard repeated throughout the summer months. As expected, improvement will be gradual in the near future too. According to the Associated Builders and Contractors (ABC), the association reported that its latest Construction Backlog Indicator (CBI) remained virtually unchanged in mid-summer. Based on a national survey of ABC members, construction backlog stood at seven months in June and 7.3 months in July — up 20.4 percent from July 2009, but down 1.2 percent from CBI's historic high of 7.4 months in April 2010. CBI is a forward-looking indicator that measures the amount of construction work under contract to be completed in the future.
"Construction backlog is no longer expanding despite the fact that backlog related to infrastructure continues to increase. This suggests that the recovery of privately financed activities remains slow," said ABC chief economist Anirban Basu. "There are no indications, however, that overall construction business volume has begun to shrink; merely that backlog is no longer advancing.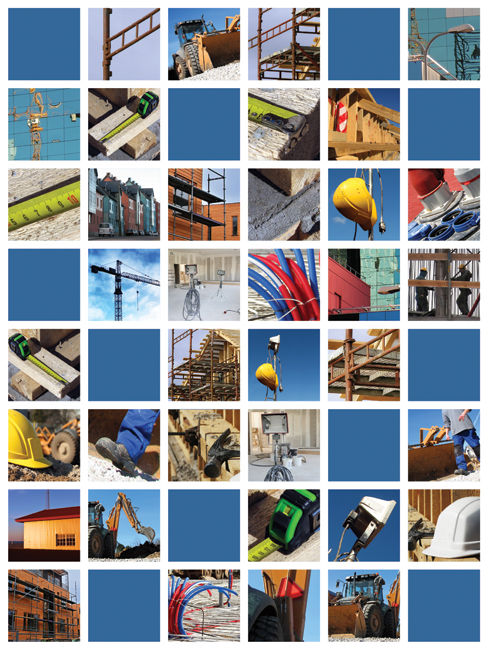 "The U.S. economic recovery is now roughly 12 months old. Nonresidential construction activities typically lag the overall economy by 12 to 24 months, with the implication that privately financed activities should soon begin to show signs of a rebound," said Basu.
"However, there are reasons to believe that this moment in economic history will be a bit different from other economic recoveries due to a number of factors, including still rising office vacancy rates in many parts of the nation, extraordinarily slow job creation, tight credit and fears that the economic recovery will not persist. Therefore, the future path of the CBI is a mystery because construction's recovery remains far from guaranteed," Basu said.
Compared to a year ago, all regions except for the West experienced a rise in construction backlog. The increase in construction backlog has been particularly profound in the Northeast, rising from 5.5 months in July 2009 to 8.7 months in July 2010. It should be noted the Middle States ended July 2010 with the shortest construction backlog at 6.2 months.
"The Northeastern U.S. has enjoyed a strong rebound in construction activity for a variety of reasons, including healthier investment banks, increased federal government spending on military bases and expansion in the technology sector. In contrast, the West continues to suffer disproportionately due to ongoing softness in economic activity in Arizona, California, Nevada and New Mexico," said Basu.
The Construction backlog in the commercial and institutional category now stands at 7.1 months, down from 7.2 months the previous 3 months. In the heavy industrial category, construction backlog slipped from 6.8 months in April to 6.7 months in July.  The infrastructure backlog has been above 10 months for three consecutive months — the longest stretch for this category in CBI history.