The sea of attendees and exhibitors continues to swell on the fourth morning at Bauma. Floating amongst the people, I let the tide take me from booth to booth. It's been such a whirlwind adventure of challenges and achievements that I haven't had a moment to take a step back to simply be in awe of the massive trade show. This morning was the first time I've had that I've had that peaceful sense of solitude. I gave Stavros and Janeen the morning off to enjoy Munich. They've done such great work this week that they deserved it (not to mention that I think they've cultivated a trade show relationship). It's time to clean up the loose news ends in the wake of new machine announcements and engine Tier excitement.
Brandt Tractor's Purchase of Topcon's Land Measurement Systems
One of Topcon Positioning Systems' largest distributors — Land Measurement Systems (LMS) of Calgary, Alberta, with offices in Winnipeg, Vancouver and Edmonton — has been purchased by Brandt Tractor Ltd. Brandt is part of The Brandt Companies, the largest privately owned company in Saskatchewan. With 21 locations across Western Canada, Brandt is also the largest privately held John Deere dealership in the world.
With the acquisition of LMS, Brandt will now represent the full line of Topcon positioning products for surveying and construction. Brandt will also assume the Topcon Regional Repair Center operations, capable of servicing Topcon equipment from all across Canada and the United States. Additionally, Brandt will assume ownership of Topcon's Real Time Kinetic (RTK) Network in western Canada.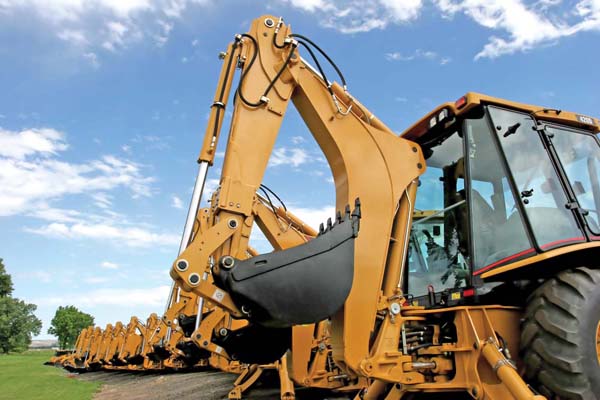 IronPlanet Corporate Update
At a press conference, the Internet auction giant IronPlanet caught the press up to speed on the online workings of the company. A few bullet points to note:
– International activity is a significant portion of IronPlanet's business – with 24 percent of equipment in North America being sold to international buyers in 2009.
– In 2009, IronPlanet increased its share gains in the US and continued its expansion into Canada and Mexico.
-So far in 2010, auction attendance has jump significantly — more that doubling traffic in march compared to 2009 attendance numbers.
– IronPlanet continues to support its sales initiatives by doubling its sales force, which now includes 17 sales managers covering territories, national accounts and its Ag division.
– IronPlanet is dedicated to supporting its IronClad assurance program with 54 trained equipment inspectors throughout Western and Eastern Europe.