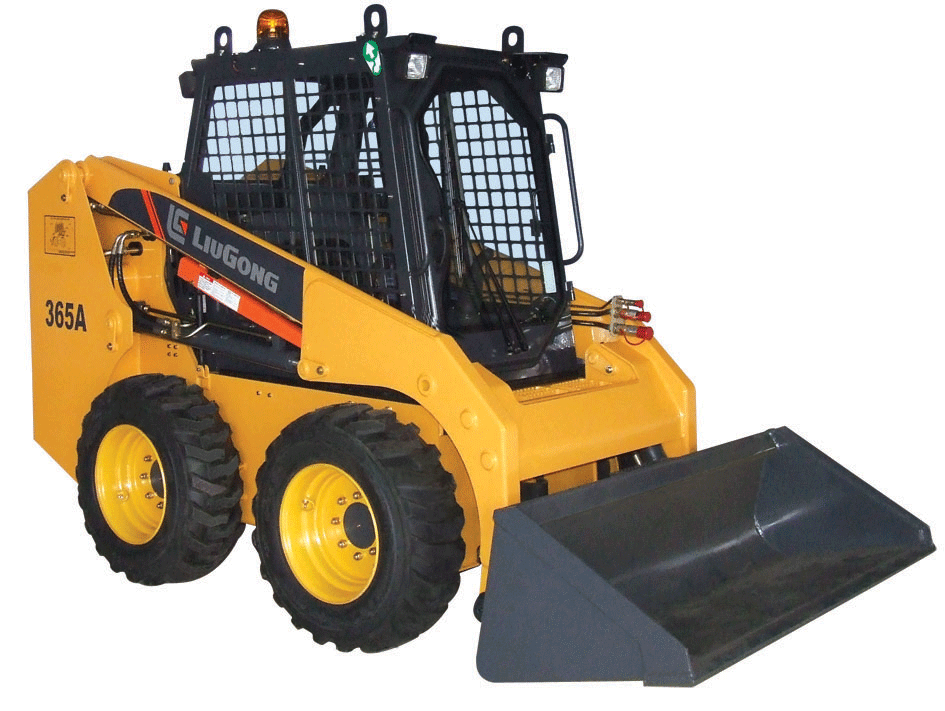 Assistant editor Pam Stask here with another daily report from the Bauma trade show in Munich, where CE's managing editor Keith Gribbins is keeping us updated as he explores the latest and greatest equipment the industry has to offer.
At the show, LiuGong Machinery Corp., the world's largest wheel loader manufacturer, is showing off 12 machines — including its 365A skid steer, which was launched globally in January 2009.
The 365A skid steer is a line expansion of LiuGong's popular model 375 skid steer that has been in the market for almost three years. Easy to own and operate, the 365A skid steer is a highly durable machine capable of withstanding the rigors of tough operating environments. 
     
LiuGong, winner of China's top quality award in 2008, fully supports its customers with a worldwide dealer network with locations in nearly every country, and eight parts depots with continual service expansion.
 
"At LiuGong, we design reliability and durability into the features our customers need most, and we avoid add-on features, such as extensive digital circuitry that have challenges surviving in the rugged environments our customers face," said Li Haibo, LiuGong product specialist of Compact Machinery. "As a result, LiuGong's equipment is recognized as easy to maintain and easy to repair."
  
A simple, well-designed instrument panel gives critical information at a glance, and the machine's servo-assist control system is straightforward, proven technology.  It is easy to use, giving very precise control along with excellent reliability.
The Yanmar 4TNV98 engine is quiet, reliable, has low fuel consumption, excellent torque and a long service life. The 365A engine is EPA Tier III/Euro Stage III compliant. To support LiuGong's commitment to customers to provide simple, productive machines, LiuGong also offers a Tier II version.
Haibo noted these features were all items reported to be top priorities by LiuGong customers.  "The 365A has all the features our customers have been asking for in the most requested for operating size, 1,750 lb lift capacity. This provides value for LiuGong customers," stated Haibo.   
Finally, the 365A offers an industry standard quick-change attachment coupler. This coupler, along with the optional high flow hydraulic system allows any attachment from any manufacturer to be used with the 365A — offering quick and simple productivity for customers.
"The larger LiuGong 375 skid steer has always sold well, " said Haibo, "and we are excited to be able to offer the 365A which has been specially designed to take on the economic crisis for our customers by giving what they need the most — good value, reliability and low maintenance and operating costs."